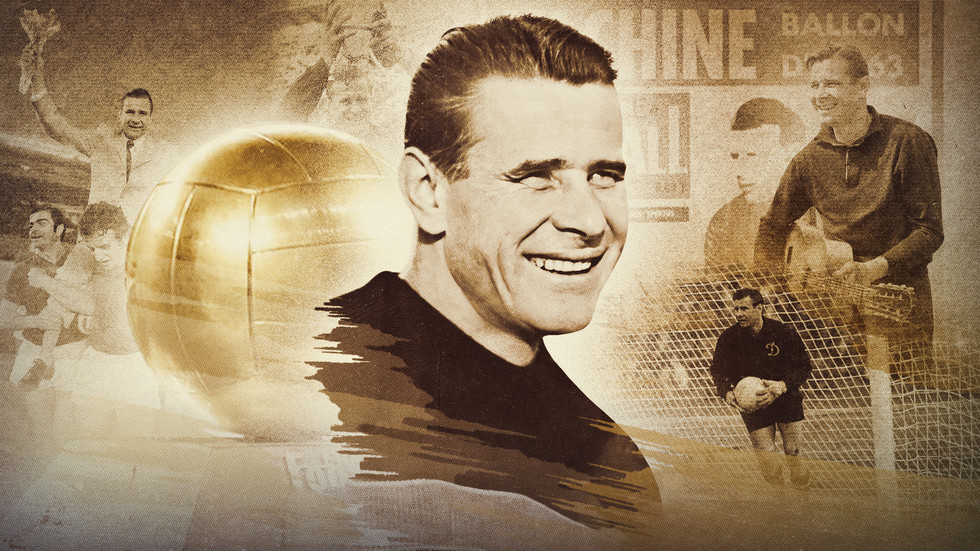 Lev Yashin remains revered as a benchmark of goalkeeping excellence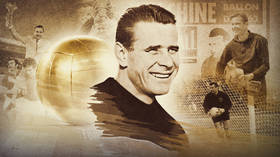 © RT
The world of football was cast into mourning last December with the passing of Pele, one of the undisputed greats of the game. The death of the Brazilian legend led to tributes from far and wide, as fans reflected on the impact of a man who changed the face of his sport.
Russia was no exception, and the men's national team paid its respects by sharing a poignant image of a smiling Pele. But alongside the legendary forward was another man who earned revered status as part of the same generation – the late, great Lev Yashin.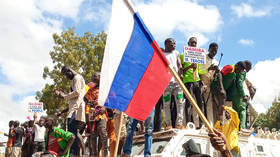 Read more The battle for African hearts and minds: Here's why the West is upset about Russia's growing influence on the continent
While Pele made his name scoring goals, Yashin forged his reputation by preventing them. A shot-stopper unlike any who had come before him, the Russian remains a benchmark for goalkeeping brilliance, more than 50 years after he played his last game and over three decades after his death.
If Pele would be selected to spearhead the attack in many football fans' all-time fantasy eleven, the name widely picked in goal would surely be Yashin.
Nicknamed 'The Black Spider', 'The Black Octopus', and 'The Black Panther' because of his feats of acrobatics and the color of his on-pitch attire – topped off with a trademark flat cap – Yashin was a pioneer as an imposing Soviet shot-stopper who enjoyed a storied 20-year career.
Such was his renown, Yashin gives his name to the title annually bestowed on the world's best goalkeeper by the respected France Football magazine.
Monday, March 20, marks 33 years since Yashin's passing at the age of 60, and will be a day when many reflect on the remarkable life and times of Russia's greatest football idol.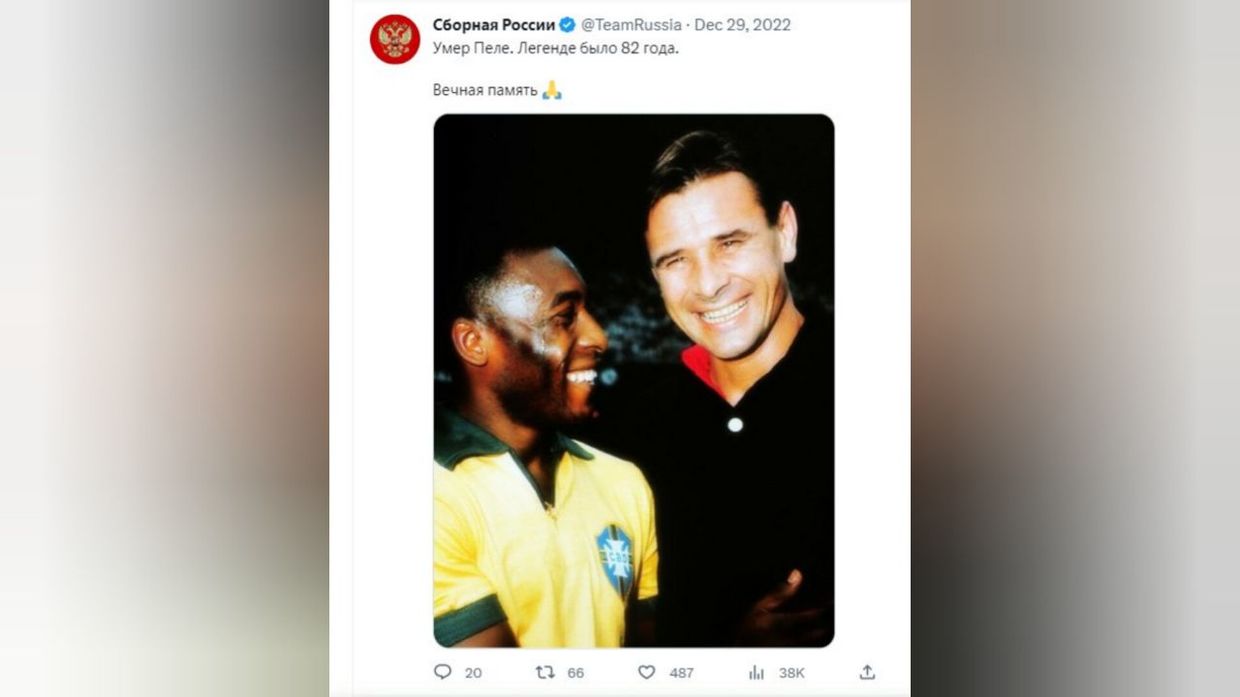 The Russian national team paid tribute to Pele alongside a legend of their own. © Twitter / Russian National Football Team
Working class hero
Born in Moscow on October 22, 1929, into a family of industrial workers, Yashin did not seem destined for footballing immortality. He was not yet a teenager when he started his own factory labors, helping the Russian effort during World War II. Yashin continued his factory work after the war, but suffered what was described as a "nervous breakdown" at age 18 as the experience took its toll.
"Was it depression? I don't know," Yashin wrote in his autobiography. "The fatigue accumulated over the years began to make itself felt and something in me suddenly broke. At that time I felt nothing except emptiness."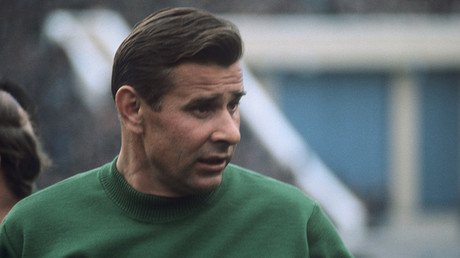 'He never missed a training session'- Lev Yashin's widow on her husband's peerless career
Sport, however, was to be a vital outlet and would open up new opportunities for the young Yashin. Already a keen football and ice hockey player, he was advised by a teammate to volunteer for military service, something which he described as his "salvation" as he combined football with his new duties.
After being scouted in 1949, Yashin was invited to join the youth ranks of Dynamo Moscow – one of the Russian capital's powerhouse football clubs, which had caused a stir with a groundbreaking tour of the UK in 1945 during which the team impressively went unbeaten in four games against supposedly superior home opposition.
Yashin, however, was not to enjoy an auspicious start when he made his debut for Dynamo in 1950, letting in a soft goal that partly contributed to him only playing two league games that year. Also in his way was Alexei 'Tiger' Khomich, a revered figure who would keep Yashin out of the team during the early part of his career.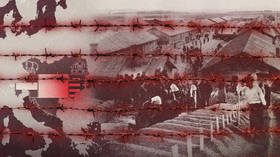 Read more The Galician genocide: How Russian identity was wiped out in what is now Western Ukraine
Rather than seek a pathway to regular first-team football elsewhere, Yashin became hellbent on making it to the top at Dynamo. He even played as a goaltender for Dynamo's ice hockey team, winning the Soviet Cup in 1953, showing his versatility as an all-round athlete.
"I ran, did the high jump, shot put, discus, took fencing lessons, had a go at boxing, diving, wrestling, skating, tried basketball, played ice hockey, water polo, and football. I spent my winters on skis and skates. I'm not sure what I was best at," Yashin later recalled.
Hitting the big time
Biding his time with his football career, Yashin finally managed to oust Khomich from the Dynamo starting eleven when the latter was injured in 1953. Yashin was to make the position his own, embarking on a glittering era for Dynamo which would ultimately yield five Soviet league titles – four of which came between 1954-59 – and three Soviet Cups.
Yashin's initial success at Dynamo meant the Soviet national team soon came calling. He received his first international call-up in 1954 in a 7-0 win against Sweden, with the next four years truly providing his breakthrough to the big time with glory at Dynamo and gold with the USSR at the 1956 Olympics.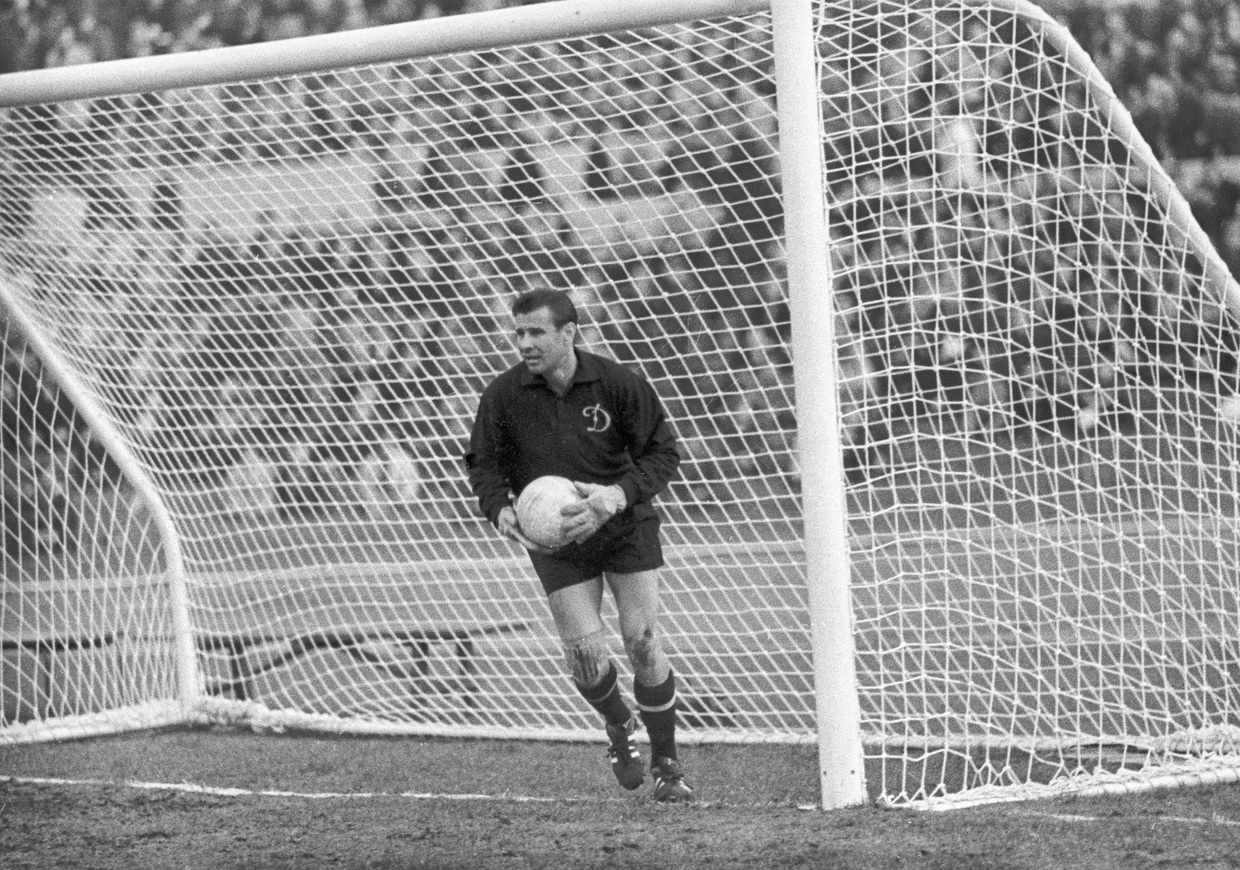 Yashin became a legend at Dynamo Moscow. © RIA Novosti
In 1958, an even bigger football audience took note of Yashin at the World Cup in Sweden. His 'sweepers-keeper' approach – since popularized again by the likes of Manuel Neuer, Alisson, and Marc-Andre ter Stegen – came to the forefront, as did his ability to read the game.
Yashin crossed paths with a 17-year-old Pele and eventual champions Brazil in the group stage. Though the Selecao won 2-0, Yashin limited the South Americans' account from growing through a string of top saves.
The USSR crashed out in the quarterfinals against the hosts, but Yashin was voted goalkeeper of the tournament, with journalists worldwide hailing him as the best in the game.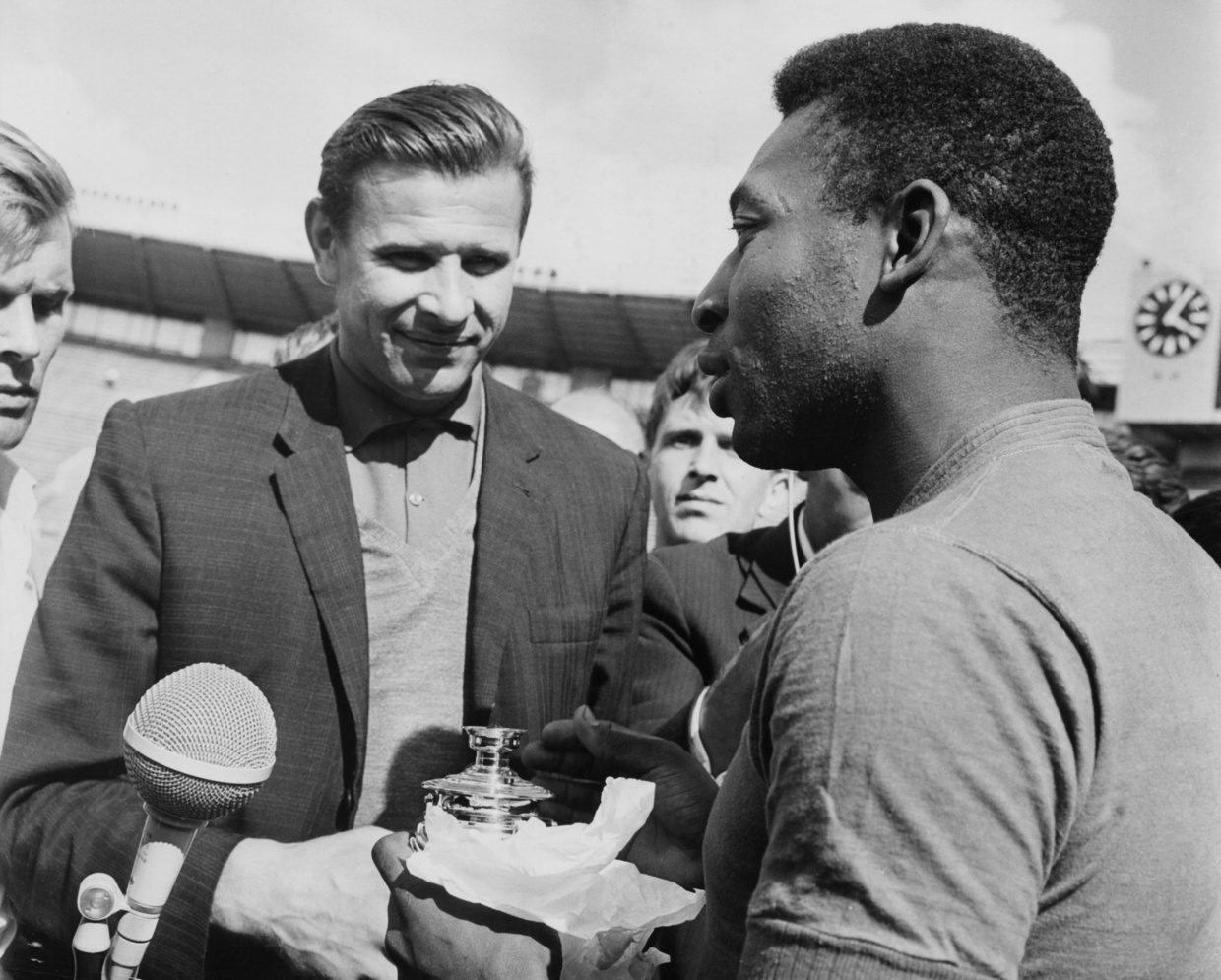 Yashin pictured with Brazilian great Pele in 1965. © Keystone-France / Gamma-Keystone via Getty Images
Two years later, he made up for heartache in Scandinavia by leading the Soviets to the title at the inaugural European Championships in France. The tournament in 1960 was then known as the European Nations Cup, and Yashin kept a clean sheet in the semifinal as the Soviet Union beat Czechoslovakia 3-0.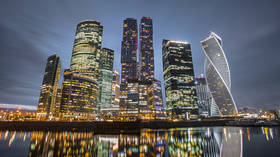 Read more The West thought it would destroy Russia's economy with 'sanctions from hell,' here's why the plan failed
In the final at the Parc des Princes against Yugoslavia, Yashin saved two free-kicks before being beaten by a deflected shot that connected with his captain Igor Netto. In extra time, Yashin made vital interventions as Yugoslavia tried to equalize Viktor Ponedelnik's 113th-minute winner.
The celebrations were relatively tame in Paris, with runner-up Dragan Sekularac claiming that the "crowds in France wanted western European glamor, not mysterious teams from the other side of Europe" as he commented on the sparse attendance at a reception held at the Eiffel Tower. But upon their return to Moscow, the Soviet team was celebrated like heroes by over 100,000 of their compatriots at a victory parade held in the Central Lenin Stadium (now known as Luzhniki).
Bouncing back
Yashin's heroics in Paris were the glory before a fall. At the 1962 World Cup, his errors against Colombia resulted in the game ending 4-4 before the highly fancied Soviets were eliminated at the quarterfinal stage once more by falling to hosts Chile 2-1.
"I was in disbelief that I'd scored past the great Lev Yashin," Eladio Rojas, who embraced the 'keeper instead of his teammates, said years later. "I still am. I was overcome with excitement that all I wanted to do was hug him. Scoring past Yashin was like a trophy."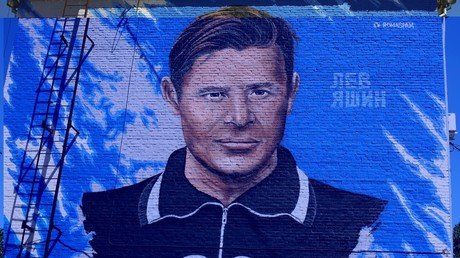 Majority party United Russia proposes 'Russian Football Day' commemorative date
Yashin was made the scapegoat for the exit in Arica and was branded a "fading force" by L'Equipe. He would likely have been mentally tortured by Rojas and his blunders against Colombia, once posing: "What kind of a goalkeeper is one who is not tormented by a goal he has conceded?"
"He must be tormented! And if he is calm, that means the end. No matter what he had in the past, he has no future," added Yashin, of whom it was later revealed had suffered a concussion in the match against Chile.
As all greats do, Yashin made a comeback for the ages by first leading Dynamo to another league title in 1963 and becoming the first and only goalkeeper ever to claim France Football's Ballon d'Or for the best player in Europe. Yashin credited the spectacular saves he made during an England versus Rest of the World match at Wembley, where Pele was mysteriously absent, with prolonging his career and earning him the award months after the 2-1 loss in a game to mark 100 years of the English Football Association.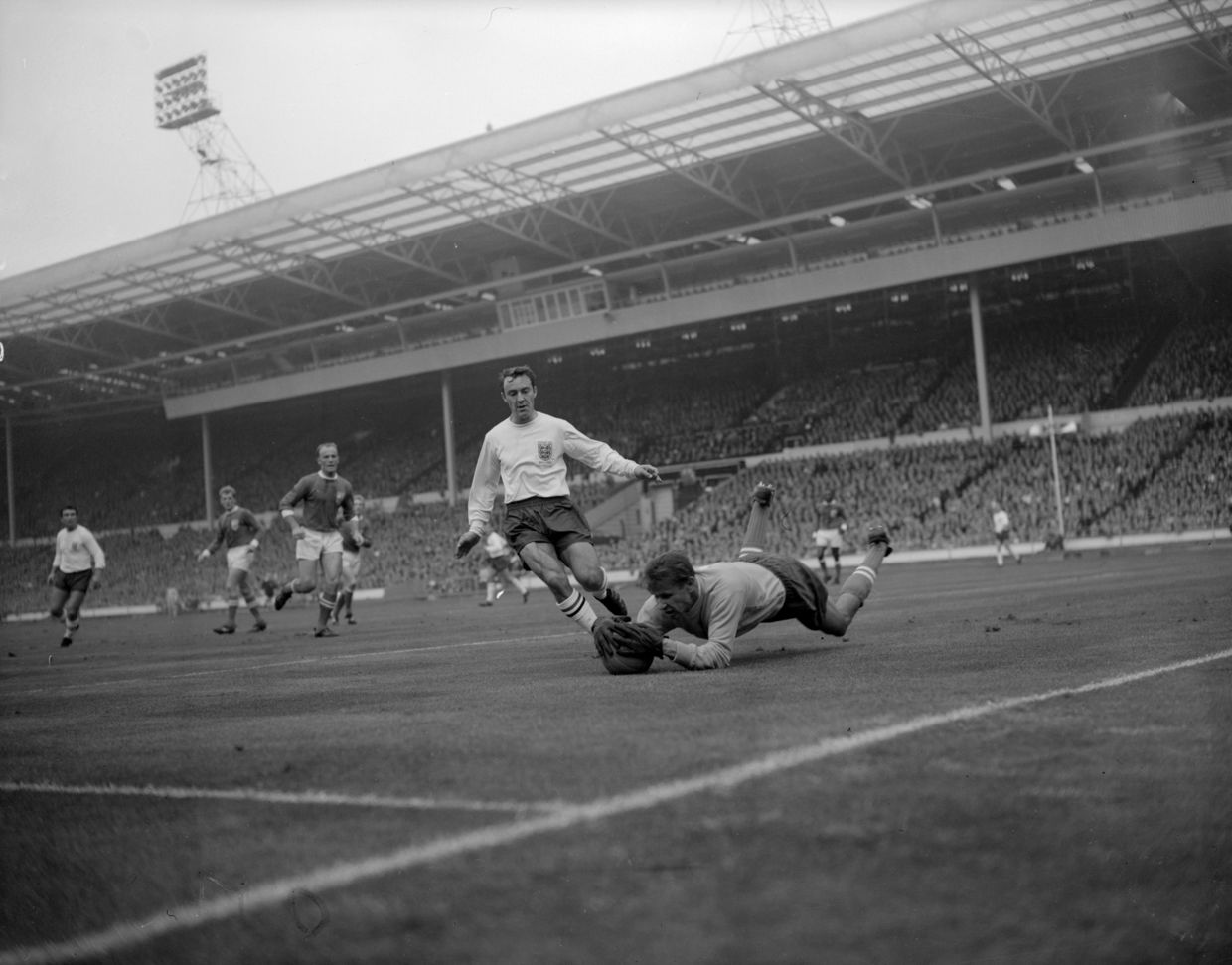 Yashin pounces on the ball during a match between England and a Rest of the World XI at Wembley in 1963. © Dennis Oulds / Central Press / Getty Images
Considering it to be his greatest achievement at the time, Yashin officially received his Ballon d'Or ahead of a European Championship quarterfinal second leg against Sweden in May 1964, in a match the USSR won 3-1 in front of around 100,000 fans in Moscow. The Soviets would go on to reach the final of the tournament in Spain, but were edged out 2-1 by the hosts in Madrid.
Yashin's international journey continued at the 1966 World Cup in England, though he missed the first two matches due to injury. After returning to action, he led the Soviets to a best-ever fourth place finish following a semifinal loss to West Germany.
Hanging up his gloves
Completing two decades of loyal service to Dynamo and over a decade-and-a-half to his country, Yashin hung up his gloves in 1970 after traveling to his final World Cup in Mexico, where he acted as an assistant coach and third-choice back-up.
"I don't know if one man has ever meant so much to one club," said former Dynamo teammate Igor Chislenko, who along with Yashin was a rare breed as a one-club man.
But Yashin meant more to football than simply his allegiances to one club or country. At his testimonial in 1971, 103,000 fans reportedly turned out to see him play for Dynamo one last time against a European team captained by England and Manchester United legend Bobby Charlton.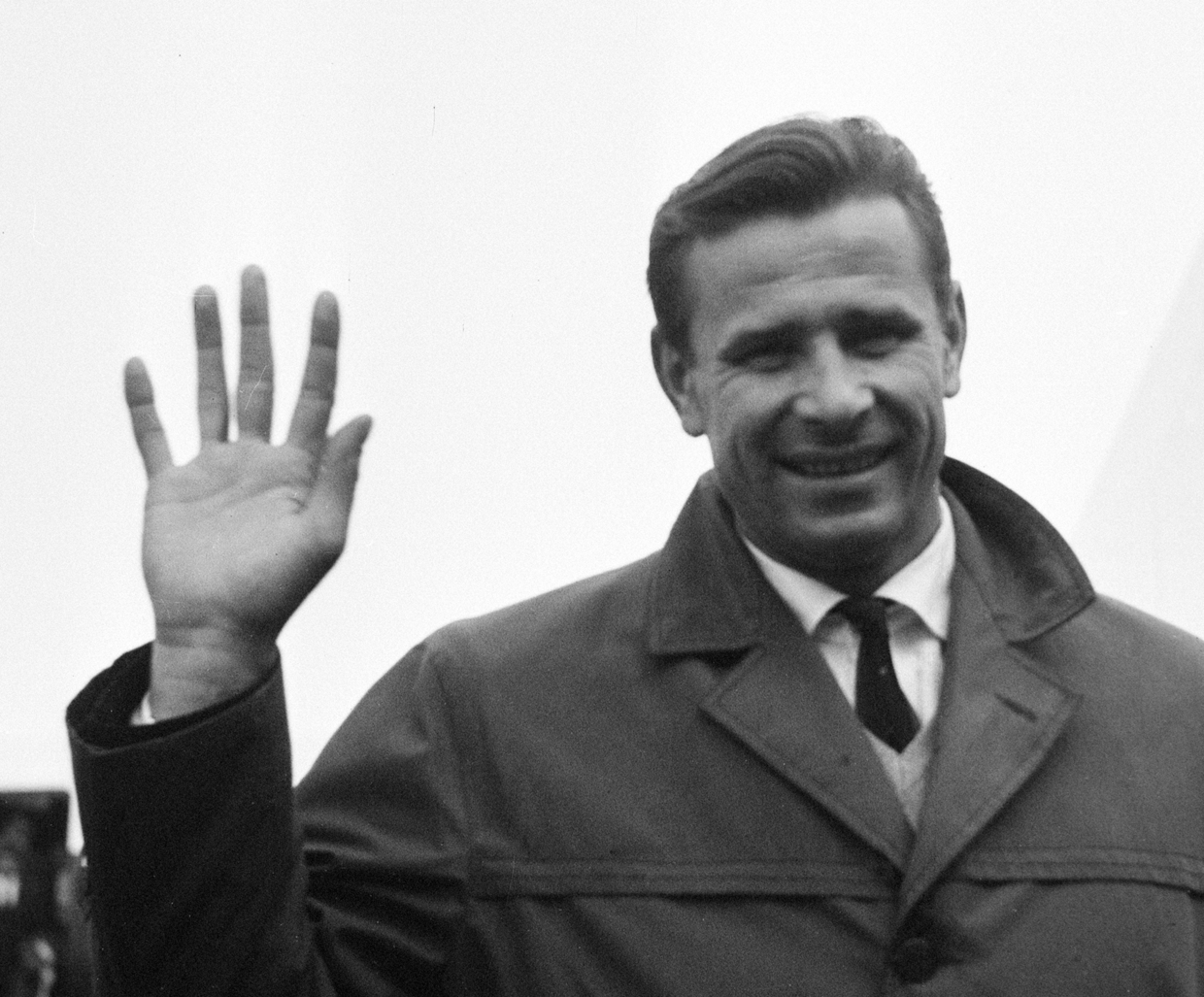 Yashin became a football icon in Russia and far beyond. © Brennard / Mirrorpix / Getty Images
Pele and Eusebio were also present, and joined the throngs of respected figures that spoke with reverence of a man who bowed out after setting a record of more than 150 penalty saves ("the joy of seeing Yuri Gagarin flying in space is only superseded by the joy of a good penalty save," Yashin once said) and keeping around 275 clean sheets.
"Someone once said that a team with Pele started [a game] with a 1-0 lead. A team with Yashin started winning 2-0," Pele explained.
"He made me as a footballer. When you're able to score against the greatest goalkeeper in the history of world football, you remember it for your whole life. You realize that you can score against anyone," said Portuguese great Eusebio.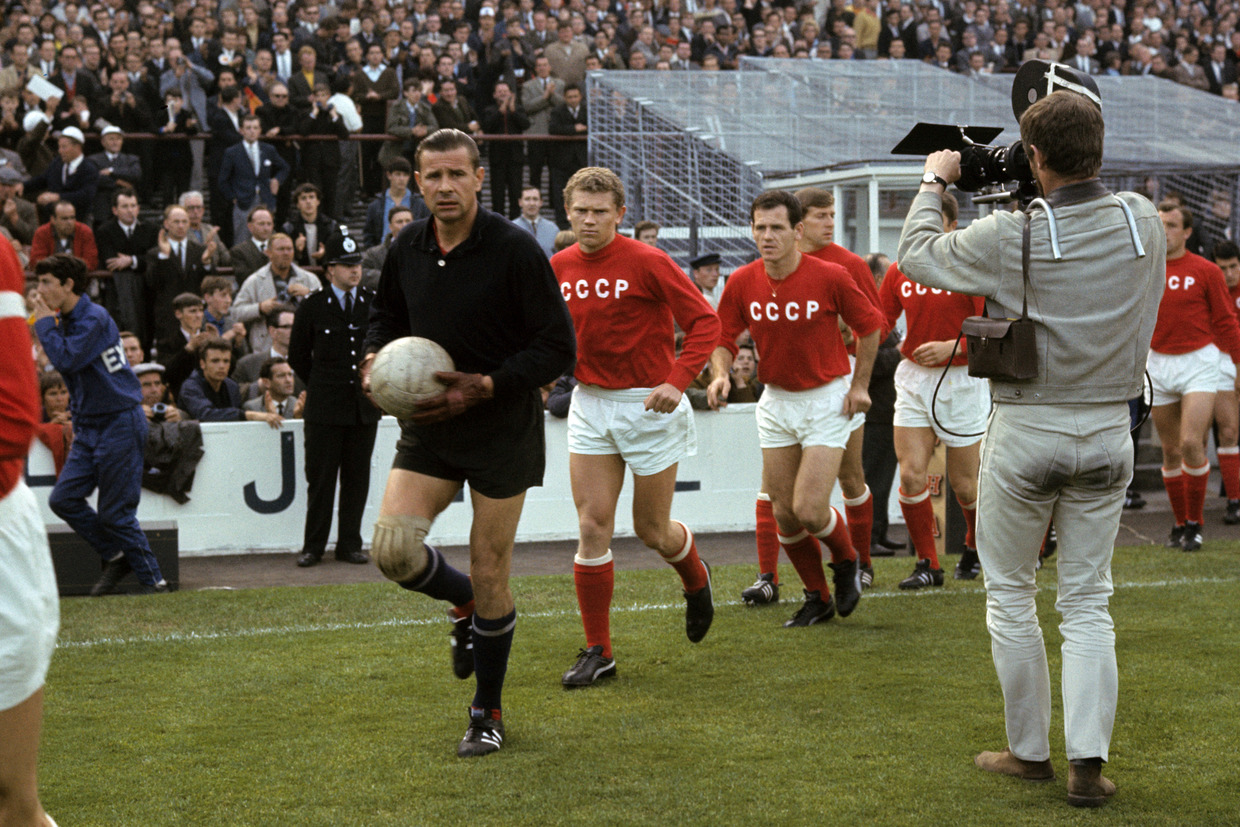 Yashin leads the USSR team out at the 1966 World Cup in England. © PA Images via Getty Images
England's 1966 World Cup winner Gordon Banks, regarded as one of the greatest shot-stoppers of all time, likewise hailed his Russian counterpart. "Lev Yashin was first-class, a real super goalkeeper. Everything he did was top-class. He was the model for goalkeeping for the next ten to 15 years," Banks said.
"I visualized myself doing some of the things he was doing. Even though I was already playing in the top division, I used to learn from him."
One of a kind
France Football agreed with Yashin's undoubted influence, saying that he "revolutionized the role of goalkeeper like no other before him by always being ready to act as an extra defender," and by "starting dangerous counter-attacks with his positioning and quick throws" after demonstrating his prowess through plucking crosses out of the sky.
One of the original 'sweepers-keepers', he was also renowned for commanding from the back, bellowing instructions to teammates while often out of his area and taking part in build-ups. He could expertly read the game, anticipating the opposition striker's movement and where his shot was destined, and his long arms earned him the nickname 'the Black Spider' while helping him reach top-corner shots. Despite his somewhat lanky 6ft 2in frame, Yashin was known as agile and athletic.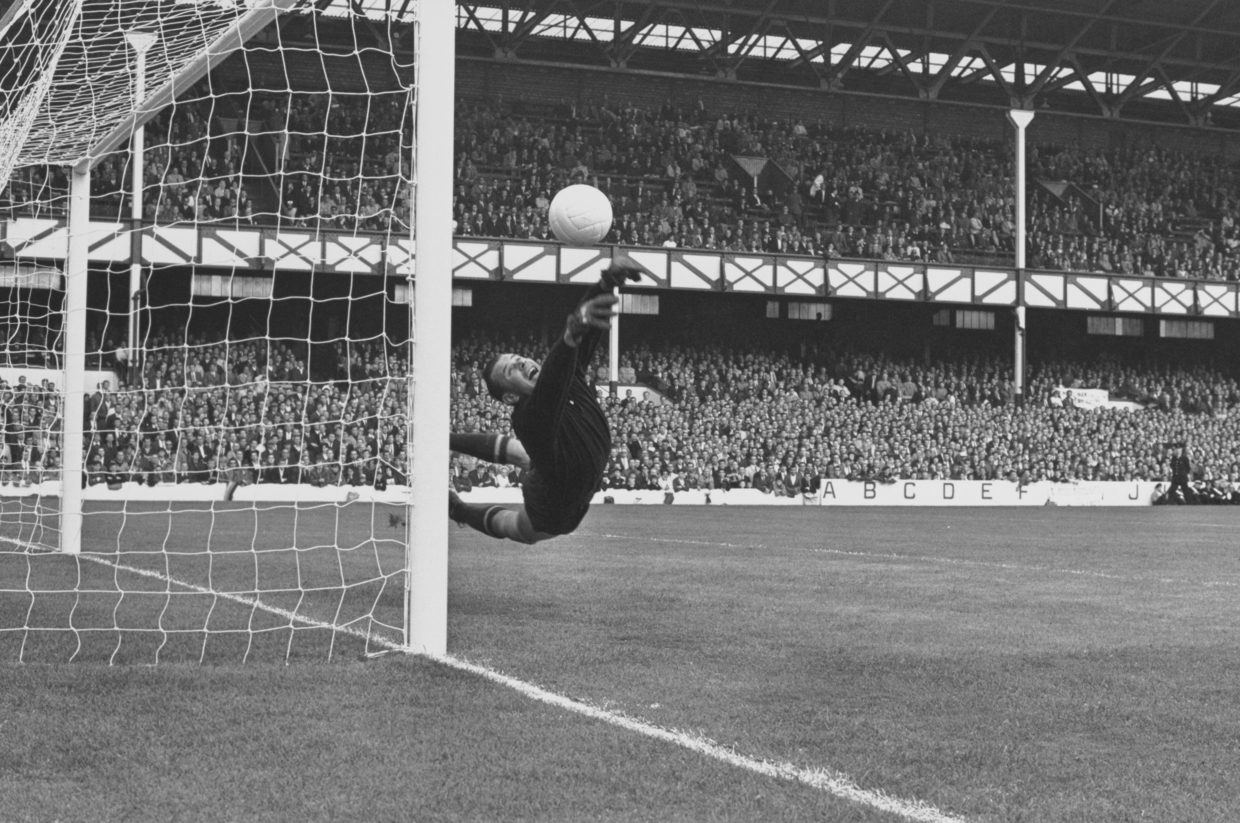 Yashin making a trademark acrobatic save at the 1966 World Cup. © BIPPA / Central Press / Hulton Archive / Getty Images
The same France Football magazine which handed Yashin the Ballon d'Or in 1963 and named its goalkeeping award after him unsurprisingly picked the Russian in its all-time Dream Team in 2020. In November 2003, to mark UEFA's jubilee, the Russian Football Union selected him as its most outstanding player of the last 50 years to compliment the Order of Lenin award he received in 1967 for his outstanding services to his country and people.
Yashin was a man of the people who fans always called by his first name, said his successor at Dynamo, Vladimir Pilguy. "To them, he was one of them like a brother or a friend. He used to walk home from matches with masses of fans – he'd let them carry his sports bag," Pilguy added.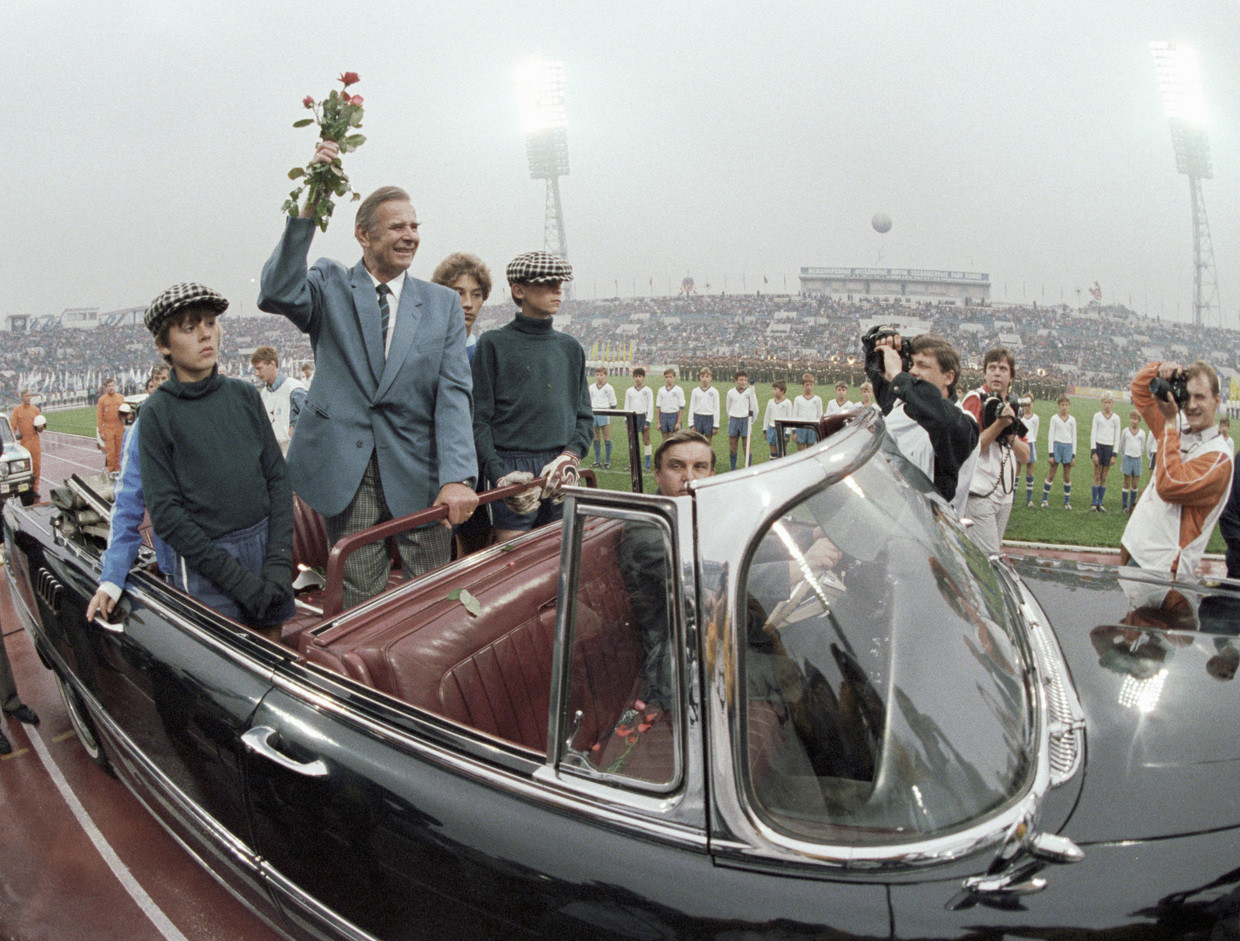 Yashin takes a tour of the Dynamo Stadium in 1989, at a match played in honor of his 60th birthday. © RIA Novosti / Vladimir Rodionov
Yet contrary to belief, Yashin wasn't always the model pro that people thought. "My secret? Before a game I would smoke a cigarette to calm my nerves and down a nice vodka to tone my muscles," he once revealed.
Despite his achievements, Yashin reportedly fell out with Dynamo in his later years, and in particular with chairman Piotr Bogdanov who boasted political clout that allegedly made Yashin unable to leave the country due to routine refusals to grant his wife a visa.
Monuments to an icon
Nonetheless, Yashin remains a revered figure at the club. Its stadium is known as the VTB Arena for sponsorship purposes, but also bears Yashin's name and his statue can be found outside it. Dynamo's players wore a retro kit to honor him on would have been his 92nd birthday in 2021 and continued the tradition in 2022. In 2019, Yashin's heroics were brought to a new generation in the form of a film based on his life, 'Lev Yashin: Dream Goalkeeper'.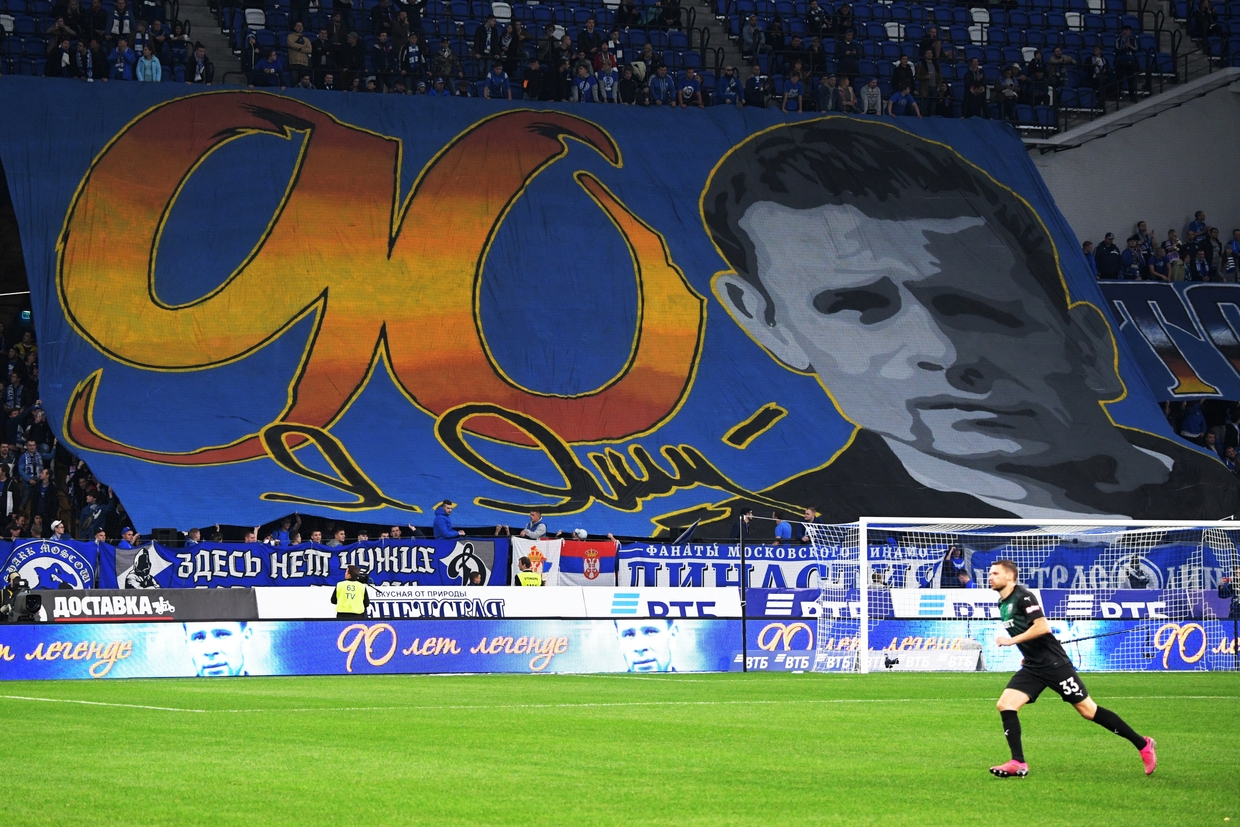 Dynamo Moscow fans unveil a banner in Yashin's honor at a match in 2019. © RIA Novosti / Vladimir Fedorenko
Yashin, sadly, has not been around to witness many such tributes to his career. In 1986, a blood clot he suffered in his leg required it to be amputated, before he passed away in 1990 from stomach cancer complications at the age of 60, with his wife and two daughters by his side.
It was during a European Cup match between Dnipro and Benfica in the Meteor Stadium that Yashin's death was announced, reportedly bringing tears to the eyes of Portuguese icon Eusebio, who traveled as part of the Lisbon club's delegation.
The striker, who is himself known as an all-time great of the game, called Yashin "the peerless goalkeeper of the century." Many would find that hard to dispute, not only due to Yashin's team and personal accolades, but also the sheer influence he had in his position.
In the pantheon of football icons, the Russian would surely lay claim to the number one shirt.