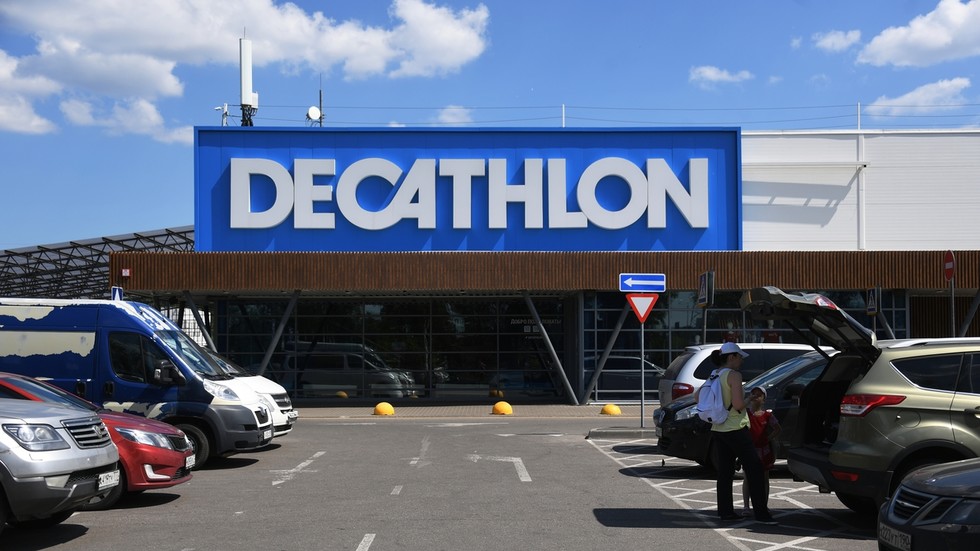 Decathlon stores have been closed in the country since June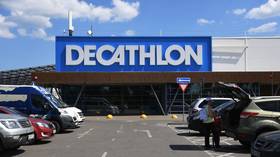 © Sputnik / Kirill Kallinikov
French sportswear retailer Decathlon is currently searching for buyers for its Russian assets, RBK business daily reported on Wednesday, citing unnamed sources linked to the country's large retail chains and consulting companies.
Decathlon, which is owned by French retail giant Association Familiale Mulliez, suspended the delivery of goods to the Russian market in late March after the EU imposed Ukraine-related sanctions on Moscow. At the end of June, all its outlets across the country, including the online store, were shut down.
Decathlon's parent company became a rare example of a major Western company opting to keep running its business in Russia after Moscow launched its military operation in Ukraine. Its supermarket chain Auchan, which is said to have 41,000 employees and 311 stores in the country, is still operating despite sanctions and criticism in the West.
The company is seeking to sell its entire business in Russia, sources told the media, adding that the sportswear retailer is ready to separately sell its commercial property, which includes 20 buildings with a total area of 91,000 square meters. The firm also owns offices and warehouse spaces, and there are undeveloped land plots next to some of its hypermarkets.
Decathlon's business in Russia may be worth up to 15 billion rubles (€200 million), according to market research firm Infoline data, as cited by RBK.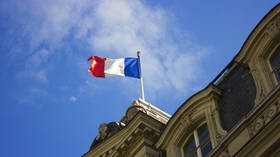 READ MORE: France urges its businesses not to be in a hurry to leave Russia – media
In accordance with Russian law, all transactions for the sale of companies registered in countries that have supported anti-Russia sanctions must be approved by a special subcommittee of the country's Ministry of Finance. The recently approved legislation is aimed at preventing the withdrawal of funds from the country against the backdrop of Western sanctions. The sale of foreign assets is approved only if it is carried out at a discount of at least 50% of the value determined during an independent valuation.
Decathlon, one of the largest sportswear retailers in the world, was founded in 1976 by Michel Leclerc. The chain, which is owned by the Mulliez family (44.13%), the Leclerc family (42.39%), and its employees (13.48%), began working in Russia in 2006. In 2021, its sales grew by 21% and amounted to nearly €14 billion ($15.2 billion), while the net profit totaled €913 million ($993.6 billion).
The Mulliez family also owns Auchan, Leroy Merlin, Kiabi, Pimkie and other retail chains. Michel Leclerc and Auchan founder Gerard Mulliez are cousins.
For more stories on economy & finance visit RT's business section