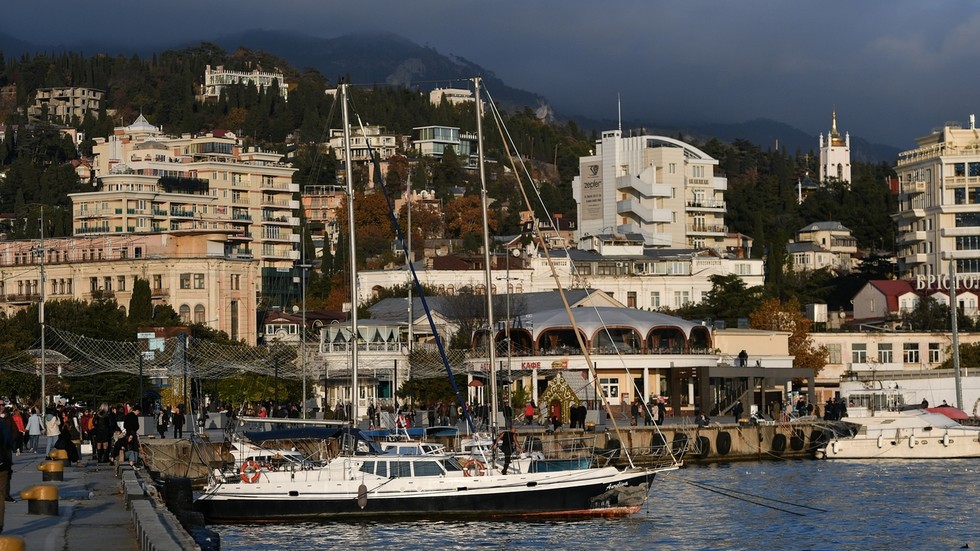 The peninsula escaped "infrastructural desolation, now turning into a prospering region," the head of the republic's State Council says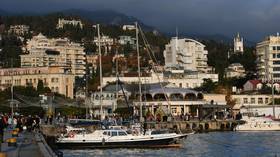 FILE PHOTO: A view shows the embankment of the city of Yalta, in Crimea, Russia. © Sputnik / Konstantin Mihalchevskiy
Crimea's progress after joining Russia in 2014 has been much greater than it ever was under Ukrainian rule, the head of the republic's State Council, Vladimir Konstantinov, said in an interview with Russia 1 TV on Saturday. His remarks came during the celebration of the ninth anniversary of the peninsula's reunification with Russia.
"We escaped poverty and infrastructural desolation, now turning into a prospering region with a road system, infrastructure, preschools, kindergartens, water and gas," Konstantinov said. He added that "we achieved everything generations of Crimeans have been dreaming of since Soviet times."
The official also wrote on Telegram the same day that the "successes and achievements would have been impossible without the help of Russian regions and Moscow's attention to Crimea."
Similarly, the head of the Republic of Crimea, Sergey Aksyonov, said on Saturday that reunification with Russia was symbolic of "the birth of a new world order, one based on justice and mutual respect."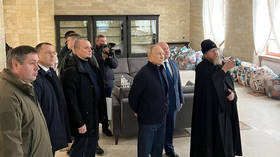 Read more Putin visits Crimea for reunification anniversary
Crimea held a referendum to join Russia in 2014, shortly after the Maidan coup in Kiev. Around 80% of those eligible to vote took part, with 96.7% voting in favor of reunification.
Kiev then tacitly approved a blockade of the Dnieper River in 2015, which supplied water for Crimea's agricultural industry. This was lifted in February 2022 at the beginning of Moscow's military operation in Ukraine.
Ukrainian President Vladimir Zelensky said last month that Kiev is preparing for an offensive to re-capture Crimea. The deputy chair of Russia's Security Council and former president, Dmitry Medvedev, said that if Kiev were to attack the peninsula, "there would be no negotiations, just retaliatory strikes."