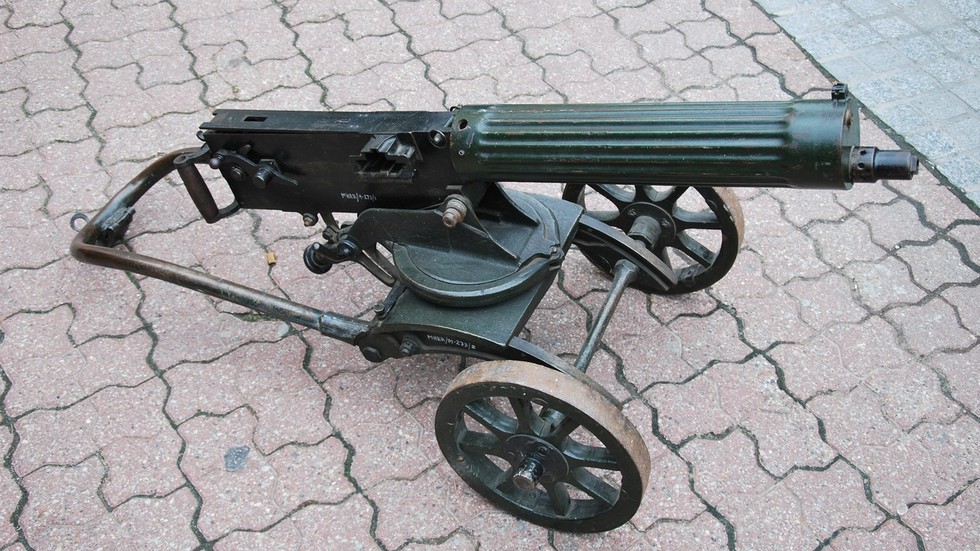 With modern weapons and ammo in short supply, Kiev's forces are reportedly dusting off old Maxim guns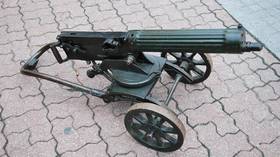 An M1910 variant of the Maxim gun, seen in Lodz, Poland, October 2014 © Wikipedia
Ukrainian forces defending the Donbass town of Artyomovsk, also known as Bakhmut, are relying on Victorian-era Maxim guns, the Telegraph reported on Friday. Despite receiving tens of billions of dollars worth of US and NATO aid, Kiev is reportedly struggling with shortages of arms and ammunition.
"I have seen Maxim machine guns in stationary positions many times," a Ukrainian soldier told the British newspaper. "Despite their age, it is a rather formidable weapon. The main thing is not to forget to add some water."
Invented by Hiram Stevens Maxim in 1884, the Maxim gun was the first fully automatic machine gun in the world. Firing a still-respectable 600 rounds per minute, the gun relies on a heavy water jacket around its barrel to prevent overheating. Sitting on iron wheels and weighing around 30 kilos before adding water or ammunition belts, it takes a crew of four people to operate.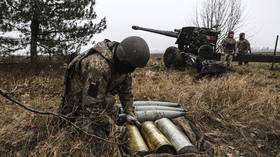 Read more West warns Ukraine not to blow 'last ditch effort' – NYT
Maxims were used by British colonial forces in Africa and by Imperial Russian forces in the Russo-Japanese War of 1904-1905. It was already considered obsolete by the First World War, with British forces using the lighter Vickers machine gun in its stead.
Sitting in Ukrainian armories since the country was a part of the Russian Empire, Maxims have been used on the frontline in Donbass since last year. While Ukrainian troops told the Telegraph that the Maxim is "a fairly effective weapon in capable hands," some of Kiev's servicemen have complained that they haven't received newer gear.
"The Russians have artillery, armored vehicles, and their forces are five to six times greater than ours," a sergeant near Severodonetsk told Radio France Internationale last July. "We only had machine guns and RPGs from 1986. A Degtyarov machine gun from 1943. And the Maxim machine gun from 1933."
The US alone has sent Ukraine more than $37 billion worth of weapons and ammunition since Russia's military operation began last February. With Western stockpiles dwindling, however, American advisers are instructing Ukrainian forces to conserve their ammo if they hope to mount a counteroffensive this spring.
READ MORE: US estimates over 100,000 Ukrainian soldiers killed – Politico
Western military officials have also advised Zelensky against hanging on to Artyomovsk, which is nearly encircled by Russian forces at present. Kiev keeps casualty figures under wraps, but US officials believe that "upwards of 100,000 Ukrainian forces" have died since last February, with "many of these losses" taking place in the city, according to a Politico report earlier this week.
Although US officials have written off Artyomovsk as strategically insignificant, it is a vital logistics hub for the Ukrainian military. Control of the town would clear a path for Russian forces to push on towards Kramatorsk and Slavyansk, which sit along the last in a series of fortified lines built by Ukraine since the onset of its conflict with the Donetsk People's Republic in 2014.