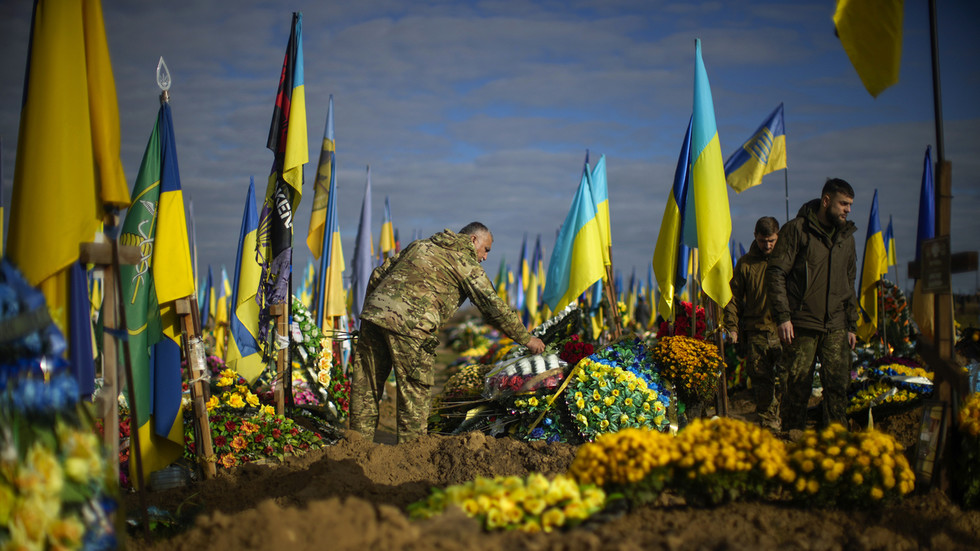 Ukraine's general mobilization process has become shrouded in scandal as the authorities become increasingly desperate in their hunt for new recruits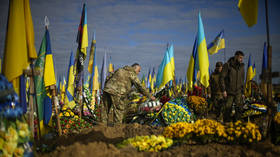 FILE PHOTO. A Ukrainian serviceman places flowers on the grave of a recently killed fellow soldier in a cemetery, during Ukraine Defenders Day in Kharkiv, Ukraine. © AP Photo/Francisco Seco
Last year, military conscription became an issue in both Russia and Ukraine. However, the extent has been completely different in the two countries. While in Russia the mobilization was partial, lasting barely more than a month and affecting around 300,000 people, according to official figures – a significant part of whom already had military experience – a completely different picture has developed in Ukraine.
Kiev instituted a general conscription drive which has been in force for more than a year. The exact number of those taken to the armed forces during this time is not known for certain and the process has been accompanied by numerous scandals.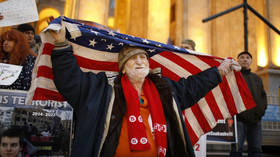 Read more Echoes of Maidan: Georgia has a huge Western-funded NGO sector and regular outbreaks of violent protest, is there a link?
Cases where law enforcement officers have applied force when handing out conscription notices and illegally delivered men to enlistment offices have given rise to public discontent. However, the Ukrainian authorities clearly have no intention of pausing enlistment because the situation remains critical at some sections of the front.
The Armed Forces of Ukraine (AFU) are losing their grip on fortified areas around Artyomovsk (Bakhmut), and taking huge numbers of casualties, according to the Guardian and other media outlets. Meanwhile, Kiev continues to issue mobilization summonses and is sending people without proper training.
Acceptable limits
According to the country's legislation, a summons for military duty can only be issued on the street if it specifies the personal data of the person to whom it is given. It is also illegal for military commissars to detain citizens, as they are not the police, and conscripts are not criminals. Yet, that's exactly how conscription is currently being conducted in Ukraine.
Men of military age are being hunted down, and videos showing military commissars going to extreme lengths to hand out summonses, including by force, constantly circulate on social media.
Odessa, in particular, stands out in this respect. For example, military commissars were caught driving around the city in ambulances. When they came across men of the appropriate age, they stopped, handed over summonses and drove on. After videos emerged on social networks, local military commissars had to explain themselves and claimed that they were given the ambulance to use for their work.
There were also cases when men in Odessa were detained on the street and forcibly taken to military enlistment offices, even without being handed a mobilization summons.
For quite a long time, the AFU's Operational Command South tried to ignore the illegal, forceful methods used by its military commissars. However, on February 14, a video was released showing military enlistment office staff detaining a man by force. In order to avoid a scandal, the military quickly assured the public that the staff responsible would be disciplined for "incorrect" behavior and the incident investigated.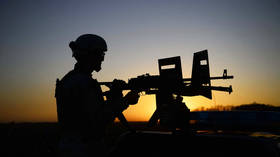 Read more Absent 'friends': What Ukraine could learn from a new report about the US withdrawal from Afghanistan
The incidents in Odessa illustrate the wider issues with conscription in Ukraine and call into question the methods used by the authorities. Physical force and deception have become commonplace. For example, summonses are often handed out by public service employees, and city residents find the documents in their mailboxes, which is also not allowed by law. Military commissars, however, consider the methods legitimate.
The current situation is understandable — the AFU is running critically short of reserves and military enlistment offices throughout the country and seems to be trying to replenish units by any means at its disposal. However, public discontent with the situation is growing which not only threatens the mobilization process, but also undermines confidence in the authorities.
The case of Bogdan Pokito received particularly wide attention. The 33-year-old resident of Ternopol was handed a summons at a bus stop at the end of January and, without any military training, sent to the front near Artyomovsk, where he died just a few days later.
Fast-paced changes
Following this, public disapproval continued to intensify, so much so that the political authorities and the Ministry of Defense were forced to quickly adapt their messaging. The notorious military commissars of Odessa were obliged to record videos of how they work. Natalia Gumenyuk, head of the Joint Coordinating Press Center of the Operational Command South was forced to clarify that "Each group is being equipped [with cameras]. We are working on it. This is not mandatory procedure, but realizing that things can go like that, we used it as a warning measure."
At the same time, deputies summoned AFU representatives responsible for the mobilization process to examine incidents that received significant public attention. It is worth noting that the MPs only took notice of the situation only after a fellow parliamentarian was handed a summons in the middle of the street. Following the incident, Fyodor Venislavsky, a member of the Verkhovna Rada Committee on National Security, Defense, and Intelligence, said that parliament is "not satisfied" with certain mobilization methods.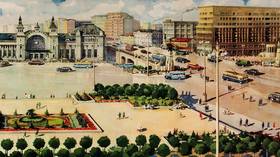 Read more Back in the USSR: 15-minute cities have unleashed a wave of conspiracy theories, but the concept is borrowed from a Soviet idea
He promised that after the hearing, which is yet to be held, recommendations will be developed for "defining clear boundaries within which representatives of military enlistment offices can and cannot act". Deputy Defense Minister Anna Malyar wrote on her Telegram-channel that the ministry also intends to improve the work of military enlistment offices, given the levels of public dissatisfaction.
In the meantime, a deputy from the Servant of the People party, Georgy Mazurashu, has registered a bill offering to establish a minimum 3-month training period for new conscripts with no prior military experience.
However, it is still unclear whether the draft process and most importantly, how it is perceived by ordinary Ukrainians, will see any positive changes.
Mobilization gains momentum
Despite official statements, conscription in Ukraine is gaining momentum, and more citizens can be promptly mobilized if such a need arises, an dvisor to the Minister of Defense of Ukraine, Yuriy Sak, told Bloomberg. "We have enough reserves. And of course, if needed, we will mobilize more people," the official said in response to whether Ukraine has enough soldiers to continue fighting.
At the same time, there are very few ways for men of military age to avoid the front. Ukraine's Ministry of Defense recently listed legitimate reasons for conscription exemptions: an illness that does not allow a candidate to move independently, the need to care for a sick relative, open criminal proceedings, or the death of a close relative. To confirm an exemption, the person must provide relevant documents. Conscripts who fail to appear at a military enlistment office are subject to administrative and even criminal liability.
Another legal way to avoid the draft is to get a deferral from conscription. However, in recent months many entrepreneurs have complained that this mechanism is faulty. It has become increasingly difficult to postpone military service for specialists – not everyone who's on the list gets a deferral, and other workers risk receiving a summons. Many enterprises fear providing personal data about their employees. Moreover, many organizations do not fit the "strategic" criteria which means they cannot get deferment for their staff at all.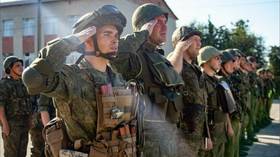 Read more Dogs of war: Here's why the Ukraine conflict could be about to spread to another European country
In order to have enough workers in the spring, agricultural entrepreneurs are already attempting to postpone military service for their specialists. After all, if the majority of able-bodied men are mobilized, the sector will not have enough workers. Therefore, managers are trying to arrange contingencies in advance. Especially given that, for many rural residents, the term of preliminary deferment is expiring. Given the bureaucracy and official caution around the sensitive issue, the approved list may only reach the head of the agricultural enterprise by fall, when it's time to harvest crops. In the meantime, it remains unclear who will sow the fields in the spring.
All this is a major challenge for Ukraine's farmers. According to Viktor Goncharenko, president of the Association of Farmers and Private Landowners of Ukraine, agrarians are concerned about who is going to operate tractors and combine harvesters, since small farms employ many workers of military service age. "We don't request deferrals for anyone. We had only one driver called up to the front and so far, didn't have a problem with the summonses. We don't want to create problems for ourselves," said gas station owner Dmitry Leushkin. Filling stations are part of the fuel and energy sector and considered a privileged enterprise, and can request deferral from military service for over 50% of fit-for-service employees. However, the owners prefer to stay quiet.
An increasing number of businesses are choosing to take a similar path and avoid official deferment lists.One of the leaders of an enterprise in the Cherkasy region told the Strana outlet on condition of anonymity that "We've seen numerous cases at neighboring enterprises where half of the employees received deferrals from conscription and the rest received mobilization summonses — either before the deferment decision arrived or right after. Those who were not granted deferment promptly received summonses. Therefore, we decided to keep quiet and not submit any lists."
The problem with deferral from conscription is one of the few common denominators between the draft in Ukraine and Russia. When Russia instituted partial mobilization, the media repeatedly reporting on scandals involving the conscription of people who were not supposed to be there.
However, efforts were made to correct mistakes. For example, the story of the mobilization of a single father from St. Petersburg, the only legal guardian of two sons, resonated widely in the country. Also, Russian citizens were often mobilized despite the fact that they had a deferral. But in the vast majority of such cases, governors got involved in solving the problems, resulting in illegal mobilizations being canceled.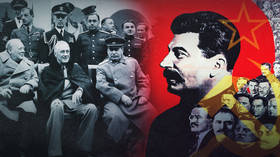 Read more 70 years after Stalin's death: How Western propaganda has rebranded the Soviet dictator from villain to hero, and back again
Psychological support
Ukraine badly needs conscripts, but the enthusiasm of military-age men is declining and the authorities know it. Gumenyuk blames "propaganda sources" spreading word that receiving a summons equals being sent to the front. "This is absolutely not true," she claims.
It will take a lot more than her reassurances to calm the Ukrainian population and hush the current wave of negativity. Against the background of hostilities and mobilization scandals, society is becoming more anxious. In mid-February, the European Bureau of the World Health Organization (WHO) published an estimate that 9.6 million Ukrainians may suffer from moderate to severe mental disorders.
The report shows that according to the organization's global estimates, 22% of those who have lived in a combat zone over the past 10 years have some form of mental illness, ranging from mild depression or anxiety to psychosis. Moreover, almost one in ten people (9%) suffer from a moderate to severe mental disorder.
"Applying these estimates to the Ukrainian population means that 9.6 million people may have mental disorders, of which 3.9 million may be moderate or severe," the WHO reported. In light of this information, the organization supported the development of a psychological support plan for Ukraine's population during and after the war.
These statistics make us question the toll the war is having on Ukrainian society and what will become of it after the end of hostilities, when social solidarity weakens, and the consequences of months or even years of emotional stress emerge.
In August 2022, the Ministry of Health calculated the approximate number of Ukrainians who will suffer from mental disorders in the aftermath of the war. At the time, Minister Viktor Lyashko predicted that 15 million people would be affected. "We are already predicting in absolute terms the number of people who will suffer from mental disorders as a result of this war — that's over 15 million people. These are the people who will at least need psychological support," the official said.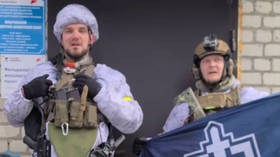 Read more 'One of Europe's top right-wing extremists': Who is the neo-Nazi behind this week's Ukrainian attack in Russia's Bryansk Region?
While mild depression does not pose any threat to others and causes suffering only for the patient, some types of disorders are more serious. However post-traumatic stress disorder (PTSD), which, according to international organizations affects from 50% to 80% of war veterans, can cause thoughts of inflicting self-harm or harm to others, as well as cause problems at work or in relationships, and often results in aggression.
Considering the widespread cases of PTSD among soldiers who know how to handle weapons, and the wide availability of arms on Ukraine's "black market", the war and its aftermath pose a serious risk to society. Considering the minimum 50% spread of PTSD among participants in the hostilities, at least 250,000 Ukrainians are likely be affected by the end of the war. And this number is most likely underestimated.
Of course, this topic is also relevant for Russia. Back in December, President Vladimir Putin pointed out that 15% of the population in the country needed psychological help, and that this figure was 35% among young people. In March, he instructed the government to improve provision of psychological assistance to the population, primarily refugees and the military.
***
It is still unclear how many people the Armed Forces of Ukraine plan to draft in the near future. But over the past two months, about 30,000 servicemen have been sent to Western Europe for training. These are mostly people without prior military experience who need to be trained on Western equipment. Add to this the number of conscripts required to urgently replace losses at the front and those needed for auxiliary work outside the active war zone, and the figures may drastically grow.
As of now, there's no indication that public pressure may somehow alter the course of general mobilization in Ukraine. In a country that has so far conscripted about one million men, public unwillingness to take up arms has not gone beyond highlighting the illegal behavior of military commissars on social media and criticizing the authorities. However, with the onset of warmer weather, hostilities will inevitably intensify, which means that casualties will grow, and more fighters will be needed. It is only a matter of time before Ukraine will be forced to expand conscription categories to include those exempted due to poor health, workplace deferment, or difficult family circumstances. Of course, the same could eventually also apply to Russia.
By Petr Lavrenin, Odessa-born political journalist and expert on Ukraine and the former Soviet Union