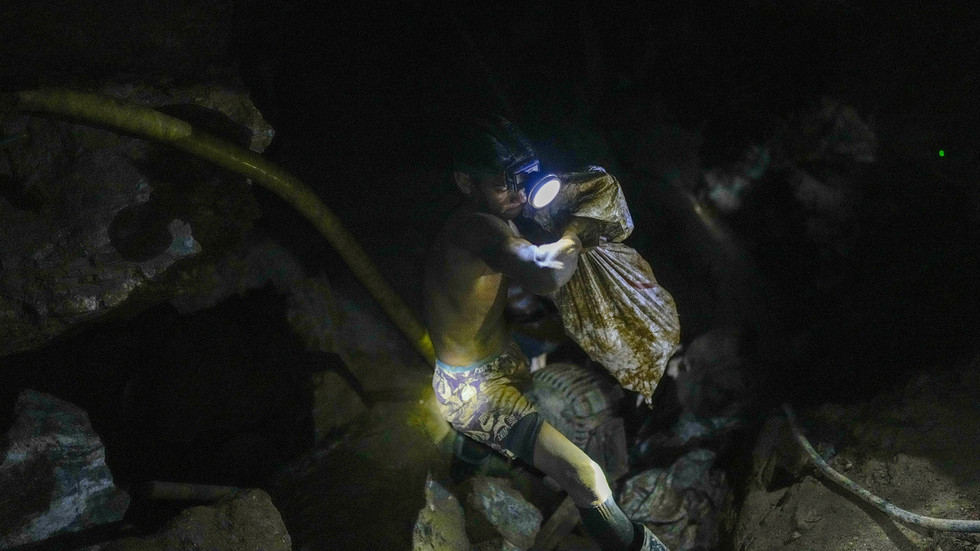 The illegal miners died of asphyxiation after flooding cut off their oxygen supply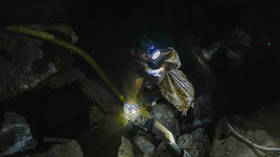 FILE PHOTO: A gold miner carries a sack of rocks to take to the surface from an underground mine in El Callao, Venezuela, April 28, 2023 © AP / Matias Delacroix
At least 12 illegal miners were killed in a shuttered gold mine in the Venezuelan town of El Callao, local officials told AFP on Saturday. Heavy rain filled the mine with water and trapped the prospectors inside, where they were asphyxiated.
The group "entered a mine that had been closed a long time," local security secretary, General Edgar Colina Reyes, told AFP. Reyes said that "the mine was flooded from rains" on Wednesday, collapsing the mine and making escape impossible.
Five bodies were recovered on Friday and another seven on Saturday, he added.
Reyes told Reuters that 112 people survived the collapse, and that authorities returned to the site on Sunday to check for additional casualties or survivors. The 12 bodies have already been returned to their families, he stated.
READ MORE: Over 50 people, including 6 rescuers, presumed dead in horror mine explosion
Located in southeastern Venezuela, El Callao has been a gold-mining center since the precious metal was first discovered there in 1853. After an initial gold rush in the late 19th century and a second resurgence in mining activity during the 1970s, most of the mines were shuttered, although criminal gangs continue to run illegal digging operations and locals regularly try their luck in long-abandoned shafts.
A collapse at the same mine in 2021 killed one person and trapped 34 others, who were later rescued.