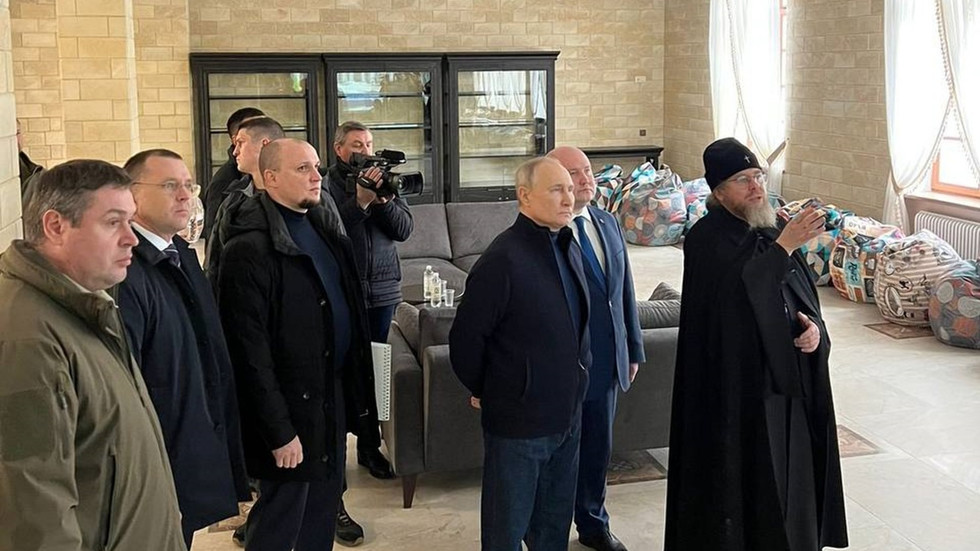 The Russian leader visited an art school and a children's center in Sevastopol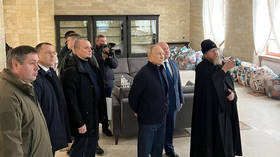 Credit: Telegram/esin_online
President Vladimir Putin arrived in Crimea on Saturday to mark the ninth anniversary of the peninsula's reunification with Russia.
The head of state toured a children's arts school and also visited 'Korsun,' a branch of the renowned international children's center Artek, which dates back to the Soviet era. Putin also took a look at how the construction of the Tauric Chersonesos historical and archaeological park is proceeding.
Chersonesos was an ancient Greek colony which was founded about 2,500 years ago and is now a UNESCO World Heritage site.
Mikhail Razvozhayev, the governor of Sevastopol, said the city authorities were poised to open the art school on Saturday, and "everything was ready for a videoconference" with the president.
However, Putin came there in person, the governor said. "Because on such a historic day, the president is always with Sevastopol and the people of Sevastopol," he added.
DETAILS TO FOLLOW