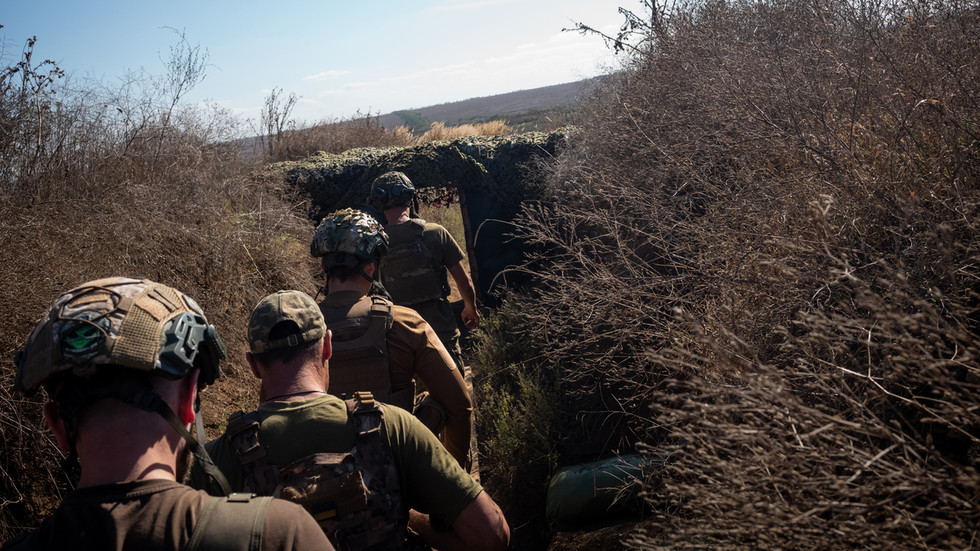 More than 10,000 of Kiev's forces have reportedly laid down arms in recent weeks, using a special radio channel to contact the Russian military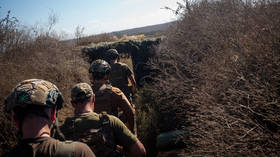 FILE PHOTO. Ukrainian servicemen. © Getty Images / Anadolu Agency / Wolfgang Schwan
Large numbers of Ukrainian troops have surrendered to the Russian military in recent weeks, using a special radio frequency designed for fighters willing to lay down arms, TASS reported on Wednesday.
The frequency, 149.200 call sign 'Volga', was set up by the Russian military during the summer. Thus far, it has been used by more than 10,000 Ukrainian servicemen who were subsequently taken into Russian custody, according to a source with knowledge of the situation cited by TASS. The person added that the radio frequency is active along the entire front line.
"More than 10,0000 Ukrainian soldiers have chosen life and used the 149.200 'Volga' frequency to surrender. The prisoners are well-fed and are provided with all the necessary medical care," the source stated.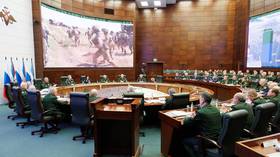 READ MORE: US pushing Ukraine towards 'self-destruction' – Moscow
The process has seemingly accelerated recently as Ukrainian troops have surrendered in groups rather than individually, particularly around Rabotino, according to the TASS source. The village in Zaporozhye Region has become the scene of intense fighting between Russian and Ukrainian forces in recent weeks.
Rabotino remains one of the major flashpoints of the conflict, with the area repeatedly subjected to attacks during the long-heralded Ukrainian counteroffensive launched in early June. The push has thus far failed to yield any tangible results, while reports have indicated that Ukrainian forces are sustaining heavy personnel and materiel losses in the process.
According to Moscow's latest estimates, Kiev has lost more than 17,000 servicemen this month alone. The total number of Ukrainian troops killed since the counteroffensive began has now surpassed 83,000, with over 10,000 pieces of heavy military hardware also destroyed, according to the Russian military.