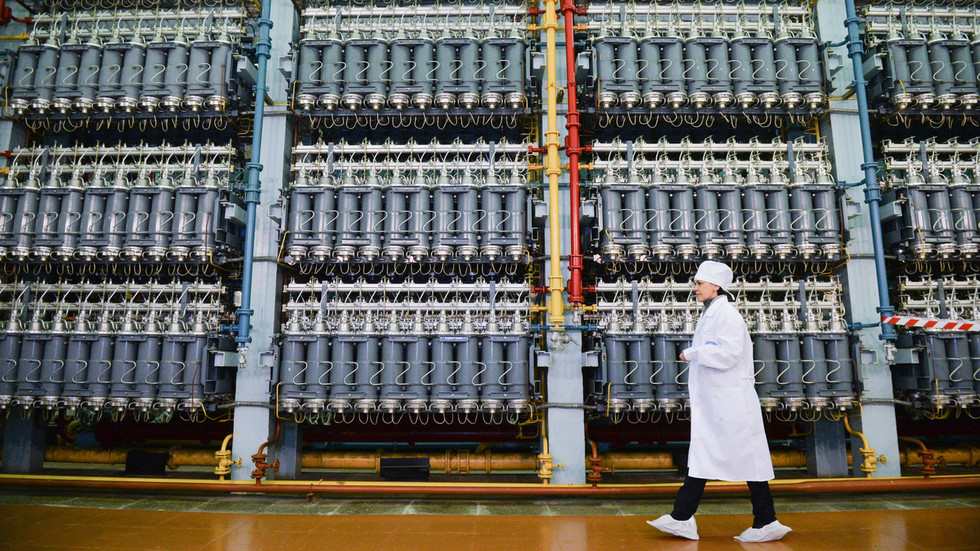 Washington and London wish to lead the world in advanced atomic technology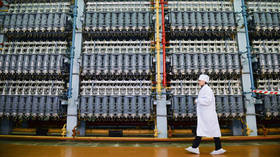 FILE PHOTO: A woman walks past gas centrifuges for uranium isotope separation at the Ural Electrochemical Integrated Plant in Novouralsk, Russia, December 12, 2019 © Sputnik / Pavel Lisitsyn
The US and the UK will launch a joint committee to develop a strategy for creating advanced nuclear reactors by 2030, President Joe Biden and Prime Minister Rishi Sunak announced on Thursday. The initiative is part of the Anglo-American economic partnership.
Sunak, who is visiting Washington, said the new "civil nuclear partnership" aims to "support the critical clean energy industry, our net zero ambitions and to keep Russia out of the global civil nuclear power market."
The White House offered more details in a press release about the New Atlantic Declaration.
In practice, the partnership will involve the establishment of the Joint Action Group on Energy Security and Affordability (JAG), which will "set near-term priorities for joint action to encourage the establishment of new infrastructure and end-to-end fuel cycle capabilities by 2030 in both continents, and substantially minimize reliance on Russian fuel, supplies, and services."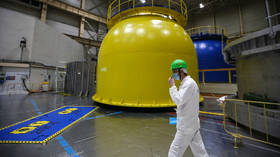 READ MORE: Russian nuclear power exports booming
The Anglo-American initiative will "support and facilitate the safe, secure, and sustainable international deployment of advanced, peaceful nuclear technologies, including small modular reactors, in accordance with the highest non-proliferation standards and consistent with a 1.5 degree Celsius limit on global warming," the White House added.
The US, UK, Canada, Japan and France announced in April they will develop nuclear fuel supply chains that exclude Russia, which has proven to be easier said than done.
As of last year, the US was importing 23% of the enriched uranium used in its commercial nuclear reactors from Russia. American efforts to design small modular reactors (SMR) have been frustrated by the fact that the type of fuel they require – High-Assay Low-Enriched Uranium (HALEU) – is commercially available only through a subsidiary of Rosatom.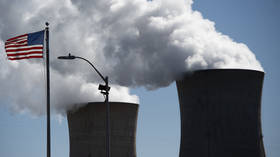 READ MORE: US nuclear industry has a Russia problem – Reuters
Paris has continued to purchase about 150 tons of enriched uranium per year from Russia, about 15% of the total used by the utility EDF. Germany has lobbied for EU sanctions against the Russian nuclear industry, but Hungary has said it would veto any such measure. The Paks nuclear power plant, built in cooperation with the Soviet Union, supplies more than half of Hungary's electricity. Budapest has signed a deal with Moscow to expand the facility by building two additional reactors.
Rosatom accounted for 20 out of 53 nuclear reactors under construction in mid-2022, of which 17 were abroad. The state nuclear energy company has recently finished building Türkiye's first atomic power plant in Akkuyu. Russia is also providing fuel to several reactors in India and China and building the first-ever nuclear power plant in Bangladesh.