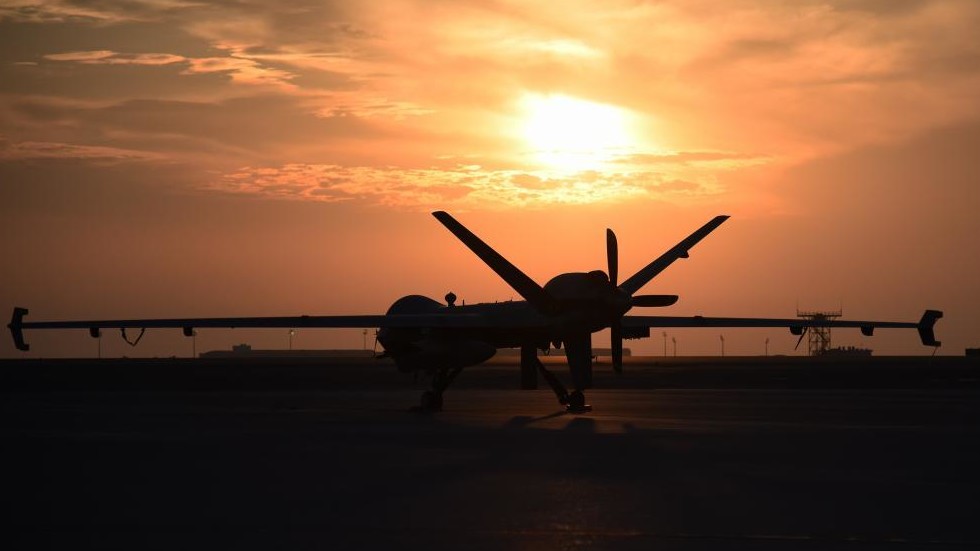 A US Reaper drone has crashed off the coast of Crimea, while on a spy mission
File photo: US Air Force MQ-9 Reaper on the runway in the UAE, December 1, 2022. © dvidshub/USAF Tech. Sgt. Chris Jacobs
The US and other NATO countries have been flying spy missions just outside the Russian airspace for more than a year, providing intelligence and other information to Ukraine while insisting they were not directly involved in the conflict.
Where did this happen?
Neither the US nor Russia gave any coordinates for the incident. The Americans argued the drone was "operating within international airspace" over the Black Sea. The Russians said the drone was inside the restricted airspace established for the special military operation, of which everyone was properly notified months ago. Unconfirmed reports in the Russian media put the drone's location about 60 kilometers (37 miles) southwest of the Crimean port of Sevastopol.
What kind of drone was it?
The MQ-9 Reaper was developed from the original MQ-1 Predator. The US military described it as an "Intelligence, Surveillance, and Reconnaissance" (ISR) platform. Though it certainly can be used for ISR work, the Reaper is primarily a "hunter-killer," capable of carrying 1,700 kg (3,747 lbs) worth of Paveway laser-guided bombs or Hellfire missiles. Developed by the California-based General Dynamics, the remotely-piloted aircraft has a wingspan of 20 meters and is powered by a 950-horsepower turboprop engine, capable of cruising speeds of 280-310 km/h. The US military operated around 300 of them as of 2021.
Why was the drone there?
The US and NATO have ramped up their surveillance of Russia after the conflict in Ukraine escalated in February 2022, in both the Baltic and the Black Sea. Washington has repeatedly confirmed providing Kiev with advice, intelligence and information needed to target the Russian military, as well as weapons, equipment and money – all while insisting the US is not a party to the hostilities. On Monday, a nuclear-capable B-52 bomber of the US Strategic Command deliberately flew towards St. Petersburg, turning around only after reaching the range required to launch a cruise missile.
What happened to the wreck?
The Pentagon insists that no part of the drone has been recovered by Russia, but would not provide any more details to US reporters. Moscow has not officially commented on the matter. According to open-source researchers on social media, however, the Russian navy managed to recover several parts after a search-and-rescue operation, as the US and its NATO allies observed from a P-8A and G-550 surveillance planes.