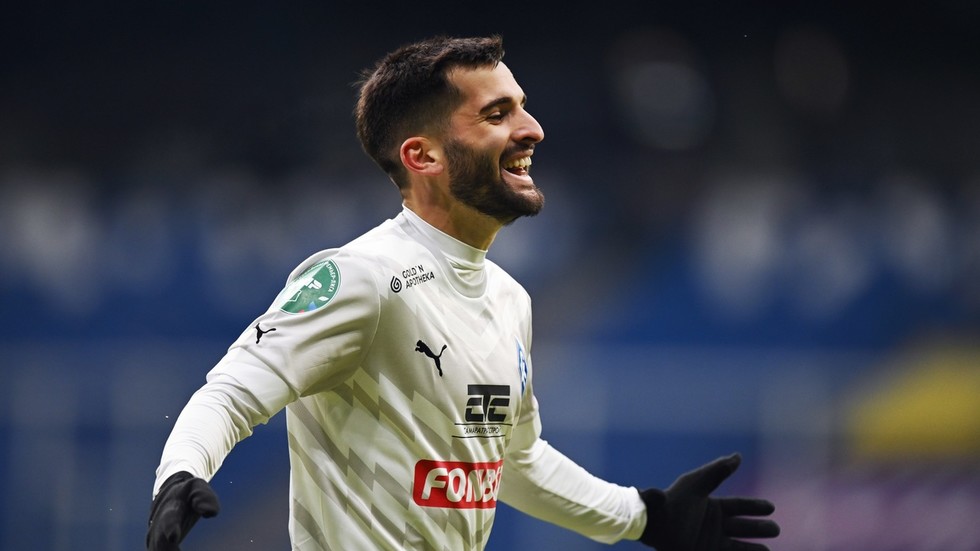 Benjamin Garre has signed a contract with Russia's Krylia Sovetov soccer club for three and a half years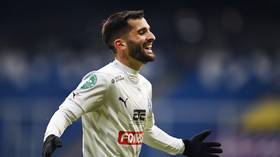 An Argentinian professional soccer player, Benjamin Garre © Sputnik / Grigory Sysoev
An Argentinian professional soccer player, Benjamin Garre, has declared his intention to apply for Russian citizenship just months after signing a contract with the Krylia Sovetov club based in the Russian city of Samara.
The soccer star first told the club director, Sergey Kornilenko, about his plans, Russia's Match TV sports channel reported this week. In a talk with the channel, Garre confirmed his intention. "I might spend many years in this country. I've only been here a month, but I'm already feeling great!" he said.
"I want to get a [Russian] passport, and I am ready to spend many years in Russia," he added. Last week, his agent, Emilio Champion, told Match TV that he was helping the soccer player get all the necessary documents for Russian citizenship.
"We are still gathering all the necessary papers… That will take some time to fulfill all the [Russian] government requirements," Champion said. Earlier, Champion also said that Garre was likely to give up his Argentinian citizenship to get the Russian one.
Garre is the grandson of the 1986 FIFA World Cup champion, Oscar Garre. In 2015, the young soccer player became the bronze medalist of the 2015 South American Championship for players under the age of 15.
Action movie icon says he's 'million percent' Russian
In 2016, he signed with the English club Manchester City. In 2020, he returned to Argentina and joined the Racing Club de Avellaneda before moving to Club Atletico Huracan on loan. In January, he moved to Krylia Sovetov as part of a transfer worth €1.75 million ($1.92 million).