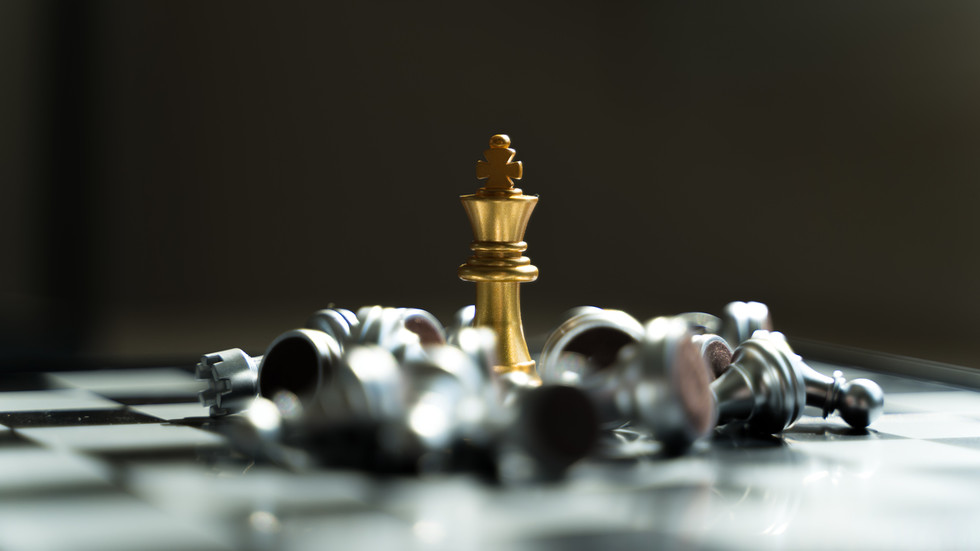 Magnus Carlsen won't defend his title, leaving China's Ding Liren to face Russia's Ian Nepomniachtchi in Astana for the chess crown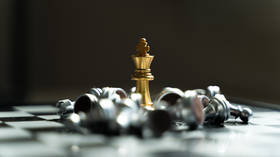 © Getty Images/Jitawat Chanpraneet
Russia and China have been making headlines of late for their deepening bilateral ties, but for three weeks in April, two men from these respective countries will be locked in a fierce battle for the ultimate prize in professional chess – the title of world champion.
Admittedly, a bit of the air was taken out of this year's event when five-time reigning world champion Magnus Carlsen of Norway declined to defend his title – a crown he maintained with a convincing victory over the same Nepomniachtchi in Dubai two years ago.
RT previews what is in store for this year's duel and takes a peek into the rarified world of top-level chess.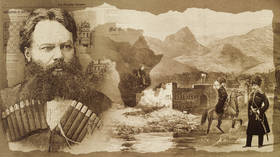 Read more A Cossack from Djibouti: How a Russian con man founded a colony in Africa
The what, when, and where of the championship match
The next world champion of chess will be crowned at the conclusion of a 14-game match with classical time controls to be held over three weeks at the St. Regis Astana Hotel in Astana, Kazakhstan. The opening ceremony will be on April 7, with the first game slated for April 9.
If the players are tied after the 14 classical games, the champion will be decided in a series of tiebreaks with shorter time controls. Such an outcome would by no means be unprecedented: the 2018 World Championship match between Carlsen and American challenger Fabiano Caruana was decided by tiebreaks after all 12 classical games ended in draws.
Vying for the title will be 32-year-old Ian Nepomniachtchi from Russia, who will be competing under the flag of the world chess federation (FIDE), and 30-year-old Ding Liren from China.
Nepomniachtchi is making his second consecutive appearance in the championship match, having taken on Magnus Carlsen in Dubai in 2021. He qualified for this year's event by winning the Candidates Tournament, a grueling double round-robin tournament featuring eight of the top players in the world.
Ding finished second to Nepomniachtchi in the Candidates Tournament but qualified to take on the Russian in Astana when Carlsen announced that he would not be defending his title.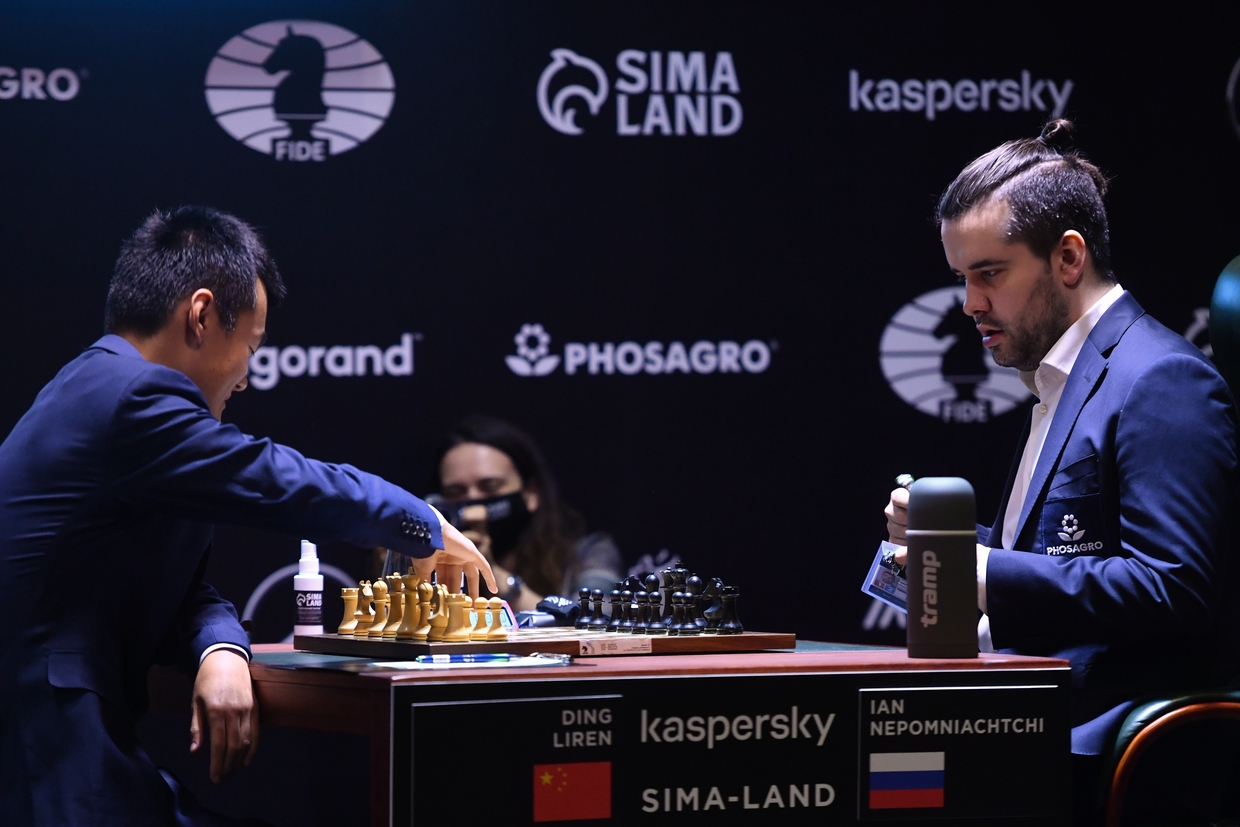 Ian Nepomniachtchi of Russia and Ding Liren of China compete at the 2020 World Chess Candidates Tournament which was suspended at the halfway point due to the coronavirus pandemic on March, 2020, in Yekaterinburg, Russia © Sputnik/Pavel Lisitsyn
Nepomniachtchi and Ding are ranked number two and three in the world FIDE rankings, respectively. The head-to-head record is three wins for Nepomniachtchi, two for Ding and eight draws.
The time control for the 14 classical games will be 120 minutes per side for the first 40 moves, 60 minutes for the next 20 moves and 15 minutes for the rest of the game, with 30 seconds added for each move starting on move 61.
The hefty €2 million prize fund for the match will be split 60% and 40% between the winner and runner-up.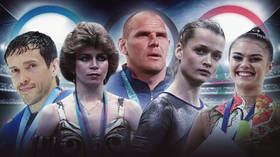 Read more Russian moves: Here are five athletes who electrified their sports with unique tricks
Where is Magnus?
On July 20, 2022, following the conclusion of the Candidates Tournament, Magnus Carlsen, the reigning world champion and the globe's top-ranked player for over a decade, announced on his podcast that he would not be defending his title.
"I am not motivated to play another match. I simply feel that I don't have a lot to gain, I don't particularly like it, and although I'm sure a match would be interesting for historical reasons and all of that, I don't have any inclination to play and I will simply not play the match," the world champion said.
Although Carlsen's announcement sent reverberations throughout the chess world, it wasn't entirely unexpected. The Norwegian had previously expressed his dissatisfaction with the format of the championship and hinted that he might decline to participate.
Nearly all chess commentators acknowledge that Carlsen's withdrawal takes a bit of the luster away from an event that has been held 48 times in various formats since its induction in 1886 – with the world's number one player taking part in all but a few of them.
Carlsen first became world champion in 2013, defeating India's Viswanathan Anand. He successfully defended his title in 2014, 2016, 2018, and 2021.
Norwegian world chess champion Magnus Carlsen poses with his favourite chess piece (a bishop) on June 8, 2016 in Paris. © JOEL SAGET / AFP
The cast of characters
Nepomniachtchi grew up in the Russian city of Bryansk and learned to play chess at the age of four with the help of his grandfather. His prodigious talent became apparent early on and he quickly rose through the junior ranks. In 2000, he won the Under 10 European Championship and proceeded to garner several more European and world youth titles. However, Nepomniachtchi is a man with broad interests – including being a professional-level Dota 2 player – and for a long time he opted not to devote himself entirely to chess.
As a result, for many years he was considered a very strong grandmaster but not among the absolute elite. In 2013, when the 23-year-old Carlsen won his first world championship, the 23-year old Nepomniachtchi finished the year ranked just 29th in the world.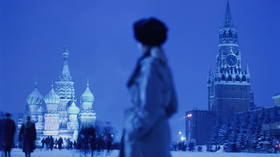 Read more Ivan Timofeev: Can Russia really break away from the West?
He had earned a reputation as being perhaps the least hardworking player among the top 20 or so. However, approaching his 30th birthday, Nepomniachtchi changed his approach, improved his work ethic, and eradicated much of the inconsistency that dogged him earlier in his career. The results soon followed and the Russian catapulted into the exclusive group of players with designs on a world title.
Ding hails from the Chinese city of Wenzhou and has accumulated an impressive set of accolades over his career. However, his more private nature and minimal visibility in the media and online blogosphere have kept him somewhat under the radar of many chess fans.
The Chinese grandmaster posted impressive showings at the Youth World Championships in 2003 and 2004. However, he burst onto the scene in earnest in 2009 by going undefeated to win the Chinese Chess Championship at the age of 16, defeating two strong grandmasters, Wang Hao and Ni Hua, in the process. The tournament was also where Ding secured his final grandmaster norm, thus earning the sport's most prestigious title short of world champion.
Ding's rise thereafter was steady if not meteoric. In 2015, he broke into the world top ten, becoming only the second Chinese player to accomplish that feat. In 2017-18, he put together a run of 100 straight games without a loss, a record streak at top-level chess at the time (Carlsen would subsequently shatter it by reaching 125).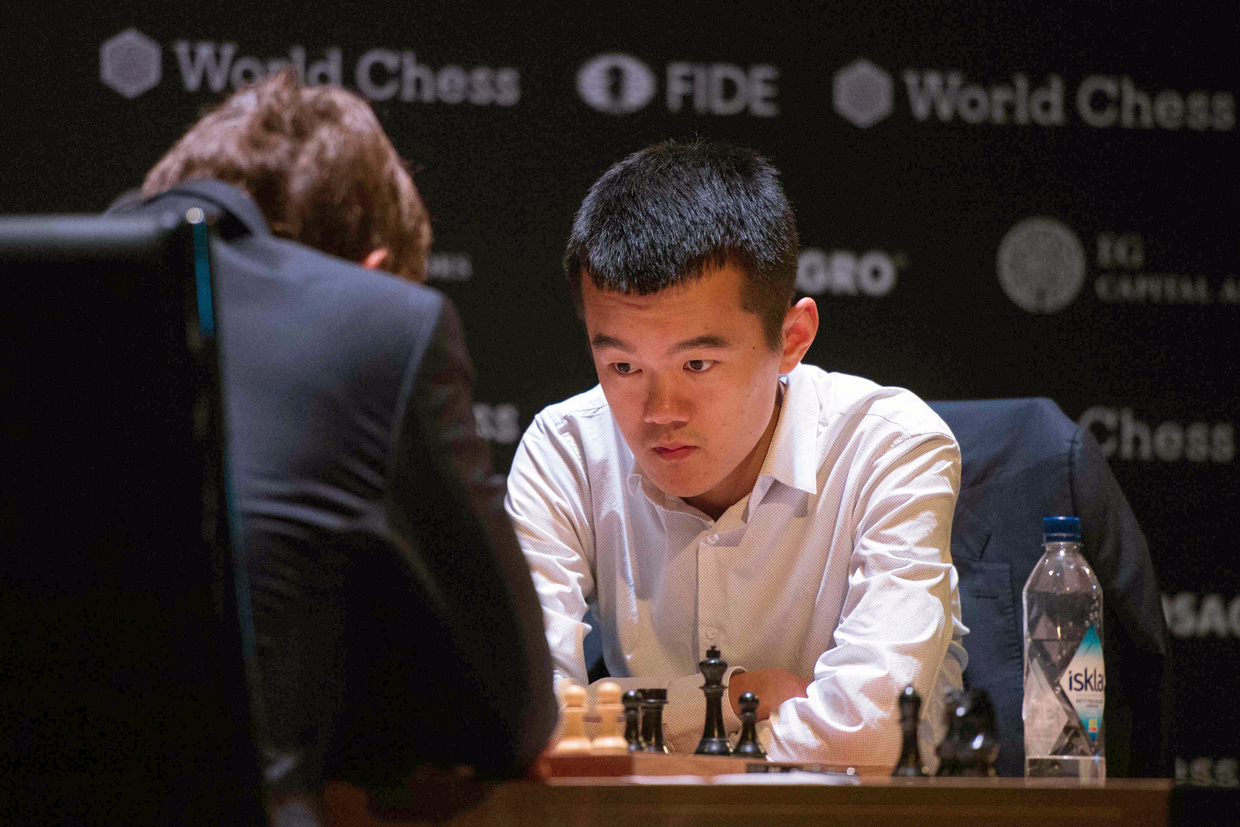 Ding Liren, chess grand master of China (R), and Sergei Alexandrowitsch Karjakin, chess grand master of Russia, playing at the "FIDE World Chess Candidates Tournament" on the 14th match day. © Arne Bänsch/picture alliance via Getty Images
During the pandemic, however, Ding was often caught up in lockdowns in his hometown of Wenzhou and his chess suffered. He was on the verge of missing the 2022 Candidates Tournament to determine the contenders for the World Championship match having not played enough games to qualify.
The rules state that a player must have played 30 rated FIDE games over the past year – and no exceptions were in store for players hailing from lockdown-ridden China. Ding had played only four with around a month to go before the deadline. In a bid to make the country's top player eligible, the Chinese Chess Federation hastily organized several tournaments for Ding to play. He completed the punishing month-long quest with panache, notching 13 victories, 15 draws, and not a single defeat.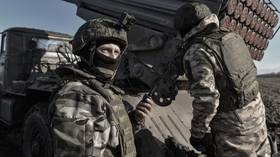 Read more Sergey Poletaev: Why the battle for a 'strategically unimportant' town may decide the outcome of the Ukraine conflict
In the Candidates Tournament, Ding went on to finish in second – trailing only Nepomniachtchi. When Carlsen announced his intention not to defend his title, Ding was vaulted into the match for chess supremacy.
The grueling sport of chess
Elite professional chess is a world apart from the leisurely 'café and coffee' board game played for centuries by amateurs. It is a sport that takes an enormous physical toll on those who compete at the top level.
In fact, in explaining his decision to bow out of the 2023 title match, Carlsen also cited the stress and mental and physical toll of training for and playing a world championship match.
In addition to the enormous amount of preparation that goes into such a match, the actual games themselves can be tremendously exhausting.
It is by no mistake of terminology that chess is called a sport. In 2018, a US-based company tracked the heart rates of chess players during a tournament. They found that in two hours of sitting and shuffling chess pieces around the board, Russian grandmaster Mikhail Antipov had burned 560 calories – roughly what a professional tennis player would burn in an hour of a singles match.
The 2021 match between Carlsen and Nepomniachtchi featured what turned out to be the longest game ever in the 135-year history of the World Chess Championship. Game six between the two men lasted an astonishing seven hours and forty-five minutes, and concluded after Nepomniachtchi resigned in a lost position following Carlsen's 136th move.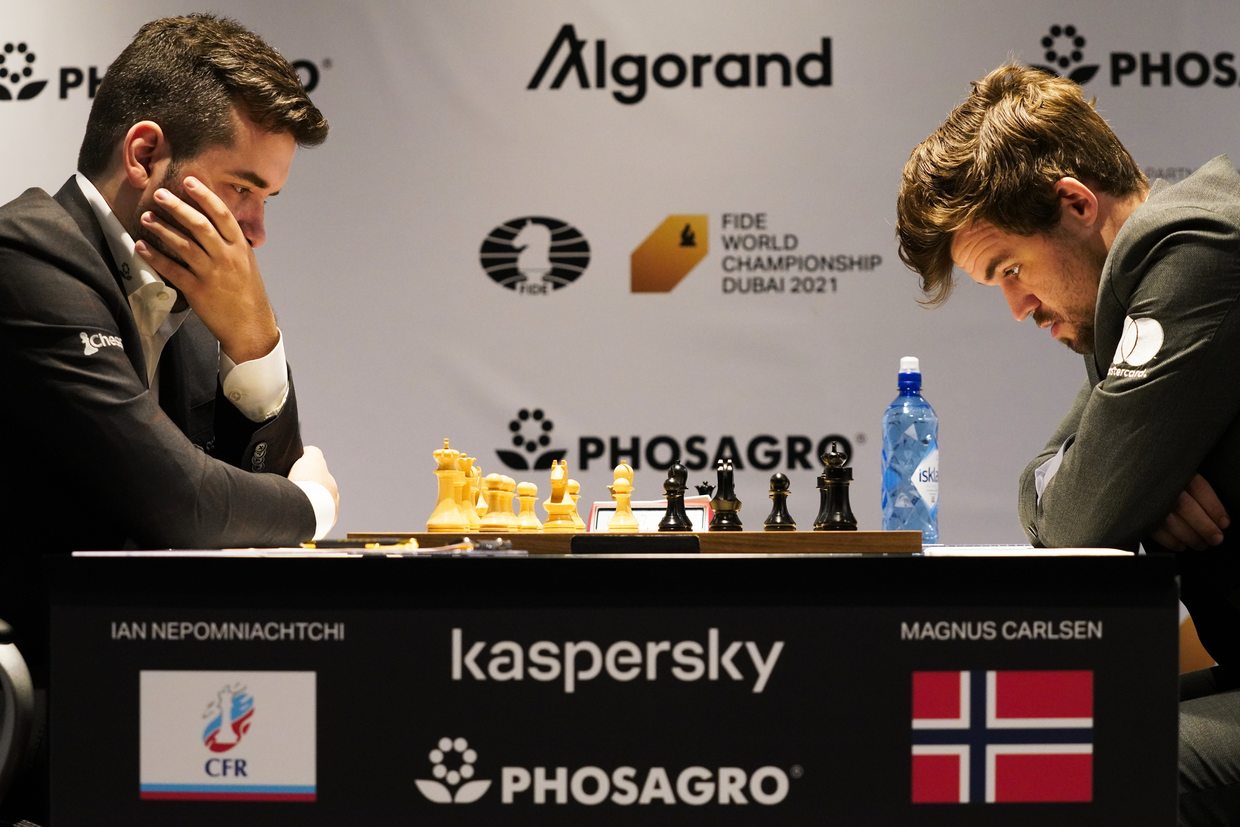 Ian Nepomniachtchi of Russia, left, and Magnus Carlsen of Norway, right, compete during the FIDE World Championship at Dubai Expo 2020 in Dubai, United Arab Emirates, Friday, Dec. 10, 2021. © AP Photo/Jon Gambrell
Stanford University researcher Robert Sapolsky, one of whose fields of study is stress in primates, believes that "grandmasters sustain elevated blood pressure for hours in the range found in competitive marathon runners." Some chess players lose a noticeable amount of weight during competitions, sometimes as much as 4-5 kg during a ten-day tournament.
Russian grandmaster and former world champion Anatoly Karpov reportedly lost about 10kg over the five-month-long World Chess Championship match in 1984 against Kasparov. Much as a boxing referee may halt a bloody slugfest to save the fighters from serious injury, the 1984 contest was called off after 48 games, with the head of the international chess federation saying that the match had "exhausted the physical, if not the psychological, resources of not only the participants but of all those associated with the match."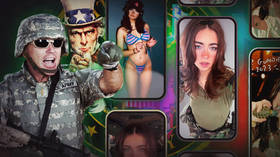 Read more Weaponizing e-girls: How the US military uses YouTube and TikTok to improve its image
"He looked like death," grandmaster and commentator Maurice Ashley recalled about Karpov's appearance.
The format of requiring six wins to clinch victory in the match – meaning an open-ended number of games would be needed – was abandoned after the 1984 event, which saw 40 of the 48 games end in a draw.
Applying supercomputers to an ancient game
Ever since the Deep Blue chess computer defeated world champion Garry Kasparov in a match in 1996, computers have played an increasingly important role in chess. These days, the most powerful chess programs – called 'engines' – are capable of defeating even the top humans. Elite players run extensive computer analysis on chess positions and use engines to develop massive databases of opening moves and responses to parry common opening setups played by their opponents.
Because the number of possible moves in a chess game exceeds the number of atoms estimated to exist in the universe, powerful computers are much more efficiently able to parse through the myriad of possible transformations of any given chess position.
Computers are now an essential component in the toolkit of even amateur players, but the pros have taken it much further, employing supercomputers and sophisticated AI-powered engines.
Nepomniachtchi has been at the forefront of taking advantage of such capabilities. Prior to the 2020-21 Candidates Tournament, Nepomniachtchi's team reached out to the researchers at Moscow's Skolkovo Institute of Technology in order to adapt a number of existing chess engines for an AI-based supercomputer cluster.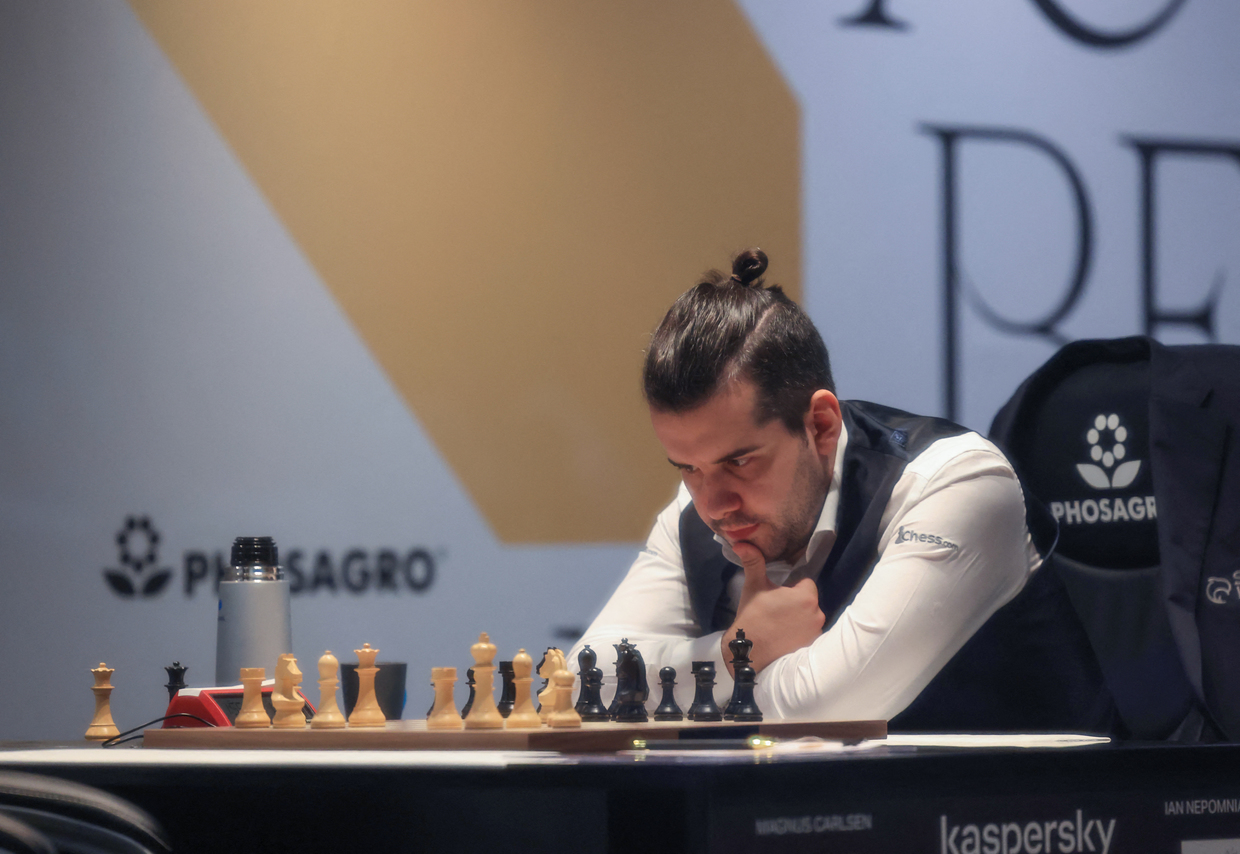 Russia's chessmaster Ian Nepomniachtchi competes against Norway's chessmaster Magnus Carlsen (unseen) during Game 2 of the FIDE World Chess Championship Dubai 2021 at Expo 2020 Dubai, on November 27, 2021. © Giuseppe CACACE / AFP
The researchers agreed to help and allocated the Zhores supercomputer for his use. Zhores was designed for scientific research into machine learning and artificial intelligence but was adapted to allow Nepomniachtchi to evaluate tens of millions of chess positions per second.
After winning the 2021 Candidates Tournament, the Russian grandmaster credited the cutting-edge machine for augmenting his preparation in the opening phase of the game.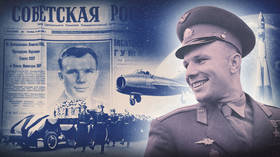 Read more Death of the most famous man in the world: How space pioneer Yuri Gagarin lost his life
"It can't harm my chances," he said. "And this particular supercomputer, because it is a huge data center which can be used for scientific research, is hopefully more effective than others."
Of course, top-level chess being fiercely competitive, all the best players have access to something similar. However, having a computer that can calculate faster and potentially see deeper than others offers the possibility of developing some kind of surprise in the opening. Given the extremely small margin of error in elite games, which are played on a knife's edge, a well-planned novelty can be employed to devastating effect.
"You're more sure that your analysis is good when you see 500 million node positions than, say 100 million," Nepomniachtchi said.
So who is expected to win?
The majority of the chess commentators see Nepomniachtchi and Ding as fairly evenly matched.
Financial Times chess writer Leonard Barden called Nepomniachtchi's recent career record "slightly more convincing" and expects the Russian to win.
Former world champion Garry Kasparov called both "very good players" and said picking between the two was "a very, very close call" before concluding that "Nepo [Nepomniachtchi's nickname] has a slight edge though Ding is more stable than Nepo."
The betting odds, according to Forbes magazine, are roughly 50-50.
By Henry Johnston, RT editor